What is wrong with my Maple Tree? (photos included)
Last year it was fine, this spring one branch looked dead and no leaves grew, now in July it looks like more branches have died, all about 20 feet up. Can anyone give us any advice on what might be causing this?
We live in Central Virginia, last couple of months have been hot but we've also had lots of storms and rain so i don't think it's from lack of water. I'm thinking maybe a disease or insect? We did notice the trunk is sometimes really dark, but it's been like that for 8+ years and leaves always showed up in spring, really nice yellow leaves in autumn. Just this year we have these dead branches and they are increasing in amount.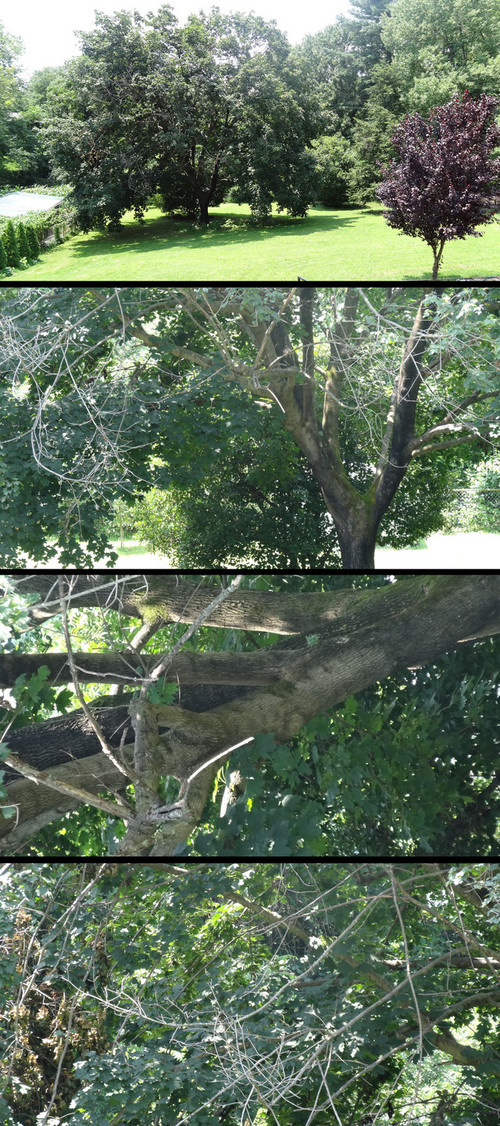 This post was edited by InCentralVA on Thu, Jul 18, 13 at 14:00