A "Choice" Recent Order!
bchosta 8b west coast canada
July 8, 2014
Have read a few posts recently inquiring about recommended online retailers in Canada. I received an order a few days ago from Hosta Choice, based in Ontario - the third time I have placed an order in the past twelve months or so. Glenn is very personable, knowledgeable and easy to deal with. He tests for HVX, and I really appreciate the time that he takes to give an honest appraisal of the plants (size wise) that he has available for sale.
The pictures below don't show the great packaging, but I have been impressed each time with the care that he takes to ensure that the plants arrive in good shape.
First up is a fabulous Lakeside Cindy Cee, one that I have coveted for a while now.

Lakeside Cha Cha is another that I've be been looking out for, but haven't been able to find here in BC.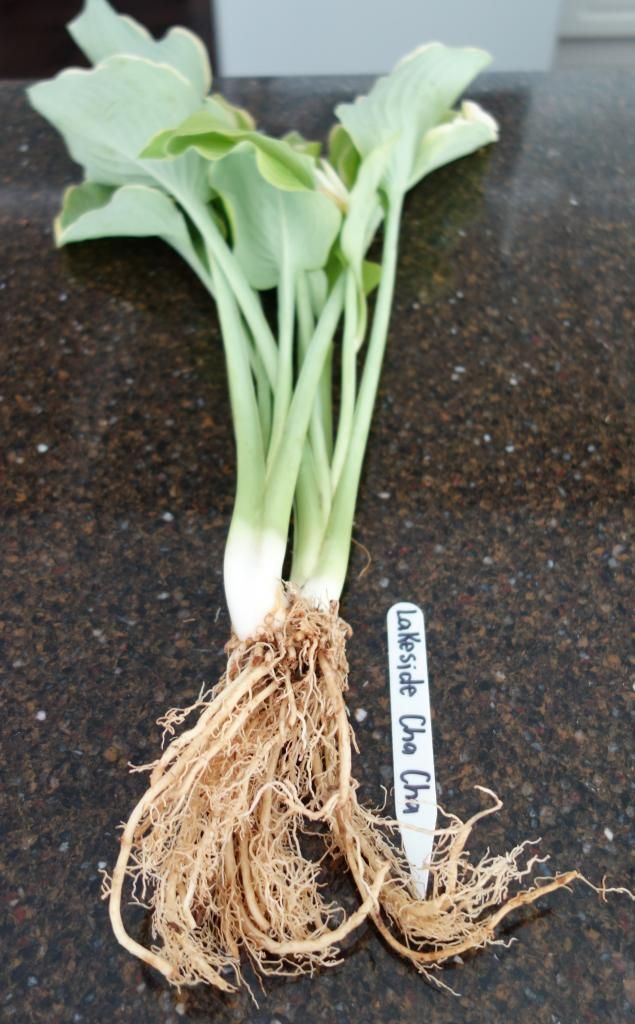 Here's Glorious. I don't know why this one doesn't appear to be more popular.
Despite losing his entire inventory of Bridal Falls due to the severe Ontario winter, Glenn was able to locate and include a replacement with the order.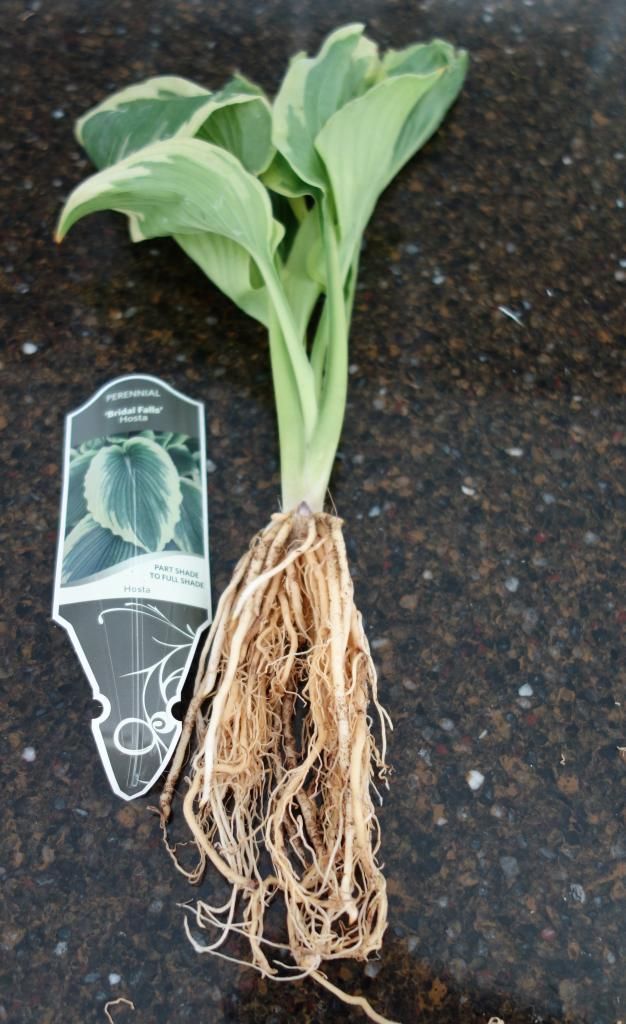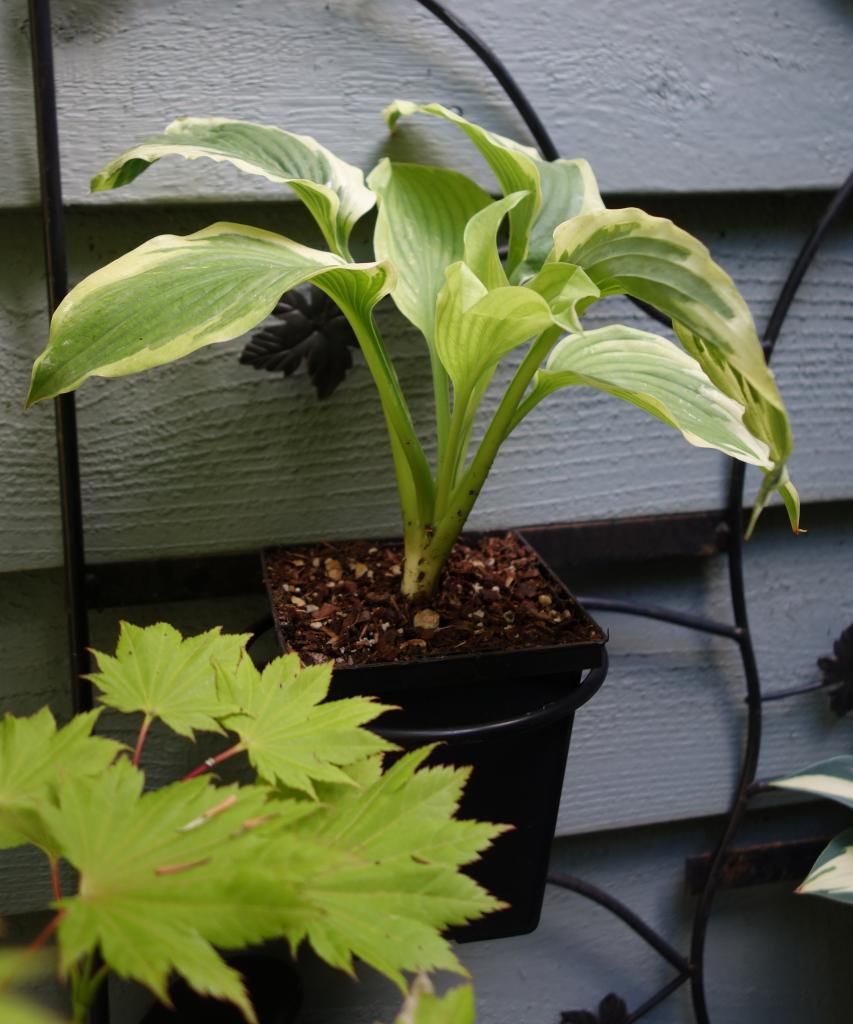 Miss Linda Smith was a bit of an impulse buy, but I'm glad that I took the plunge - lots of eyes and the root ball is an excellent size.

Finally, here are the root systems for Moon Waves, Fleet Week and Frank Lloyd Wright.

BC