Beginner in need of advice!
kitchen_maman
April 30, 2013
Hello everyone! I am not new to garden web as I participate on the house forums, but I am new to the garden forums and I hope you all can help me.
I live just outside of Washington, D.C. In Maryland--inside the beltway. We just finished a large renovation on our little rambler. We live in a mature close in community, sidewalk and nice trees (lots of dogwoods and mature weeping cherries).
I have a lot of ideas, but I am going to take it slowly. I love the idea of stepables. I thought I might use them to boarder our new porch-pictured below. Is it a good idea? I would also like to use them mixed with Lilly's, tulips and daffodils lining my walkway.
The two that I love, and am thinking of using as a boarder are Saponaria x oliviana Cushion Soapwort and Arabis Old Gold Rockcress. One of them says it is good for zone 5, but I cannot find out if a zone 5 plant is okay to plant in zone 7.
To give you an idea of some of the things we want to do: We are asking the county to plant either a white flowering dogwood or a kousa dogwood. We also want a dwarf wearing cherry in the front replacing the poor overgrown shrubs ( neglected first by the elderly original owner and then by us because we knew we were going to take them out).
I would love to hear your thoughts and ideas!
Our exterior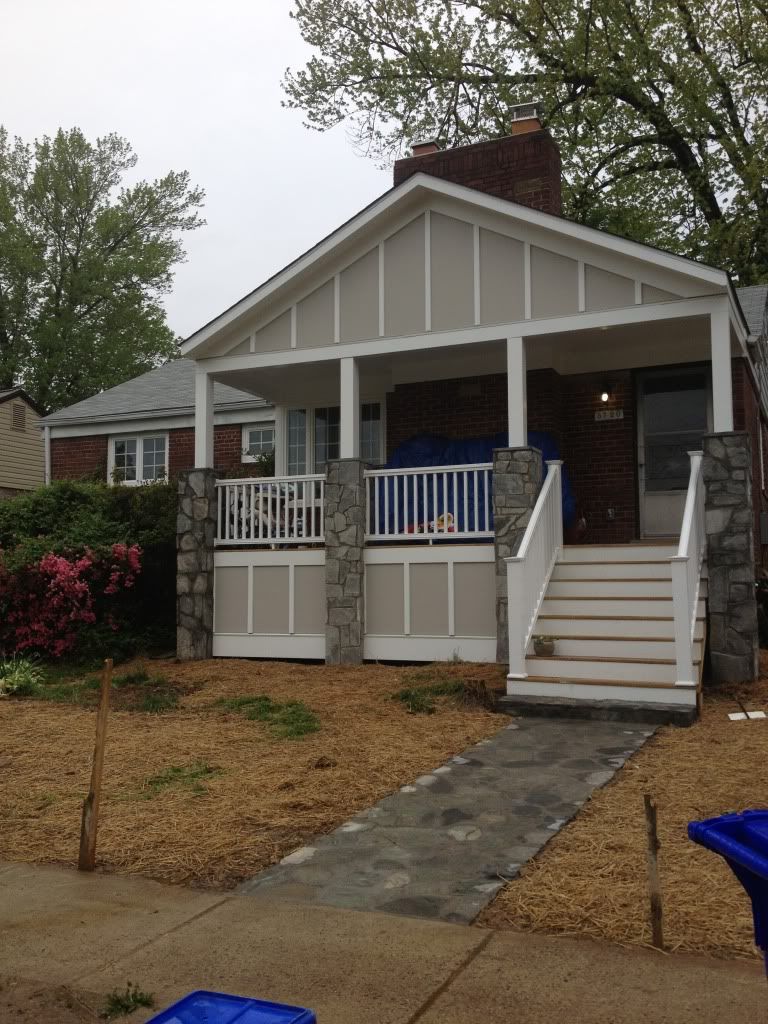 Saponaria x oliviana Cushion Soapwort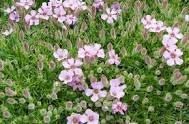 Arabis Old Gold Rockcress