Red Maple trees growing slowly?
Hello, this is my first post on this forum, and my first attempt to grow a tree from seed.
I did the stratification process for 30 days, and after that, i planted them in a small pot with loamy soil, and left it in my backyard for direct sun exposure.
The sun is too strong in the summer, the pots were really hot, and two of the sprouts died.
Now i have them in a small greenhouse, but i notice that they're growing slowly. They're 1 ~ 2 months old and the tallest plant is only 3 inches.
What could be causing this slow growth? Maybe because they're in the greenhouse? Or maybe because the roots need more soil to grow? I have no experience with gardening so any help is good.
~cheers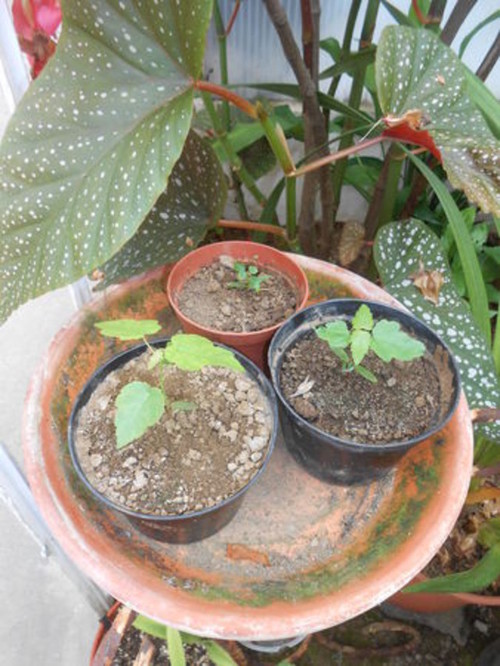 This post was edited by cfsb94 on Fri, Aug 22, 14 at 11:20