How is your garlic harvest?
little_minnie
(zone 4a)
July 11, 2014
I am still unsure if my all new stock of garlic is clean of Asters Yellows or not. I thought it wasn't but then reconsidered and now think it is just early and dying for the year. Although today was indeed the date I had planned to pull it so I guess it is not early. I think I am just nervous after a couple bad years.
I pulled a dozen Lorz Italian and they looked perfectly fine. Now I have to make time to harvest!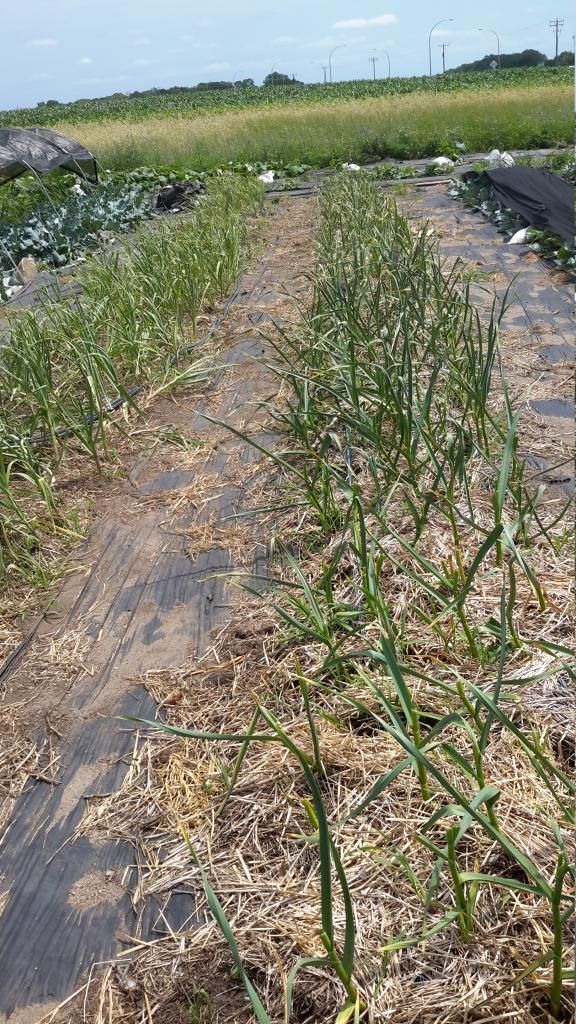 This pic was from a week ago.