Goshiki Kotohime in the fall
dannygreen
(5b)
November 5, 2013
Hello to all,
Wanted to share with you pictures of the Goshiki Kotohime I planted just a couple of weeks ago.
I noticed that the trunk color changed from green to reddish this early November. The leaves have also changed to orangey from green last summer.
Bought the plant late summer but got to plant it only after having it in my backyard in a pot for maybe 5 weeks.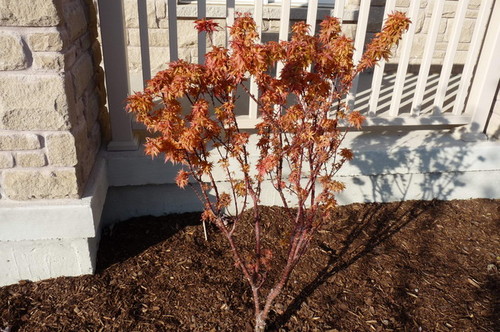 This post was edited by dannygreen on Tue, Nov 5, 13 at 11:52