wanted: red ribbons/any scarlet dl to trade for this in mo
roflol
(Z6 MO)
July 8, 2008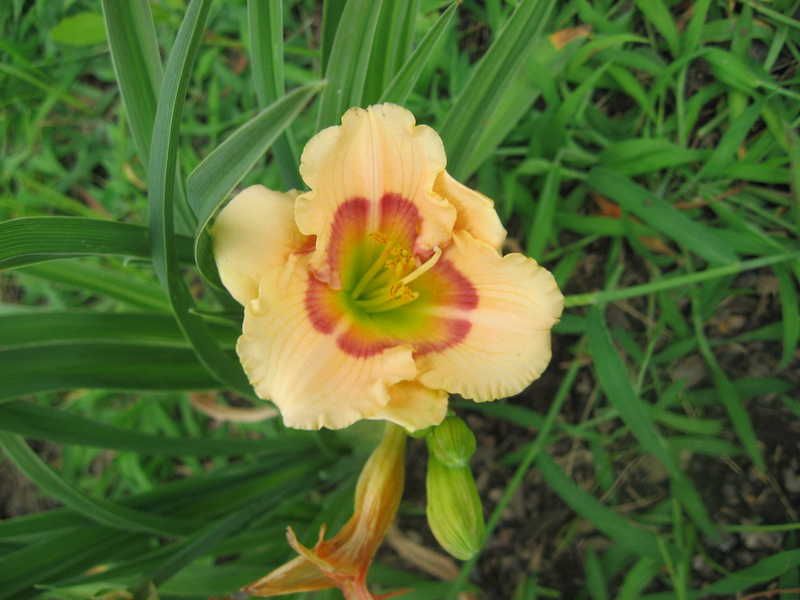 I have two plants of this mystery short daylily (ruffled and peachy with pinky burgundy eye and yellow to green throat), each currently in bloom second time around in as many weeks, came through the winter great here on a south-facing slope.
I would like to trade for one or two Red Ribbons or any of the tall solid deep red DLs I'm seeing blooming right now, or something else that might go well with my Autumn Reds and likely Prester Johns.
I'm in eastern Jackson County Missouri, Lee's Summit to be more precise. Would really like to trade locally to save postage, but would do the shipping thing if that's what has to be. :-)
Thanks for considering.
Terri :-)