Blue green cupped leaf larger hosta?
BungalowMonkeys z6 VA
July 19, 2014
Bought this today as a T Rex, but the leaves are cupped and it doesnt seem to look like the T Rex photos. It is also not floppy and stands more upright. Any idea what it may be?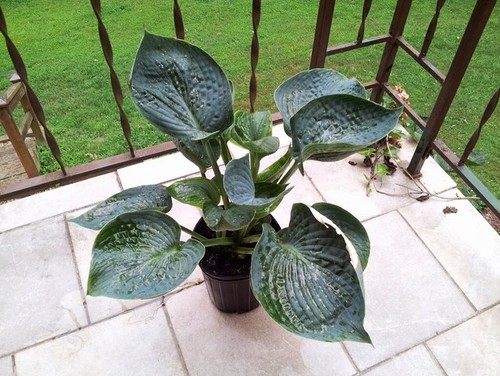 This post was edited by bungalowmonkeys on Sat, Jul 19, 14 at 17:14