Picking Blueberries and Raspberries
northernmn
(3/4)
August 1, 2013
The picking of my Raspberries & Blueberries (several "1/2 high" varieties) is starting to get more rewarding. These are Boyne Raspberries and the larger ones are about the size of a nickel or maybe just a little bigger: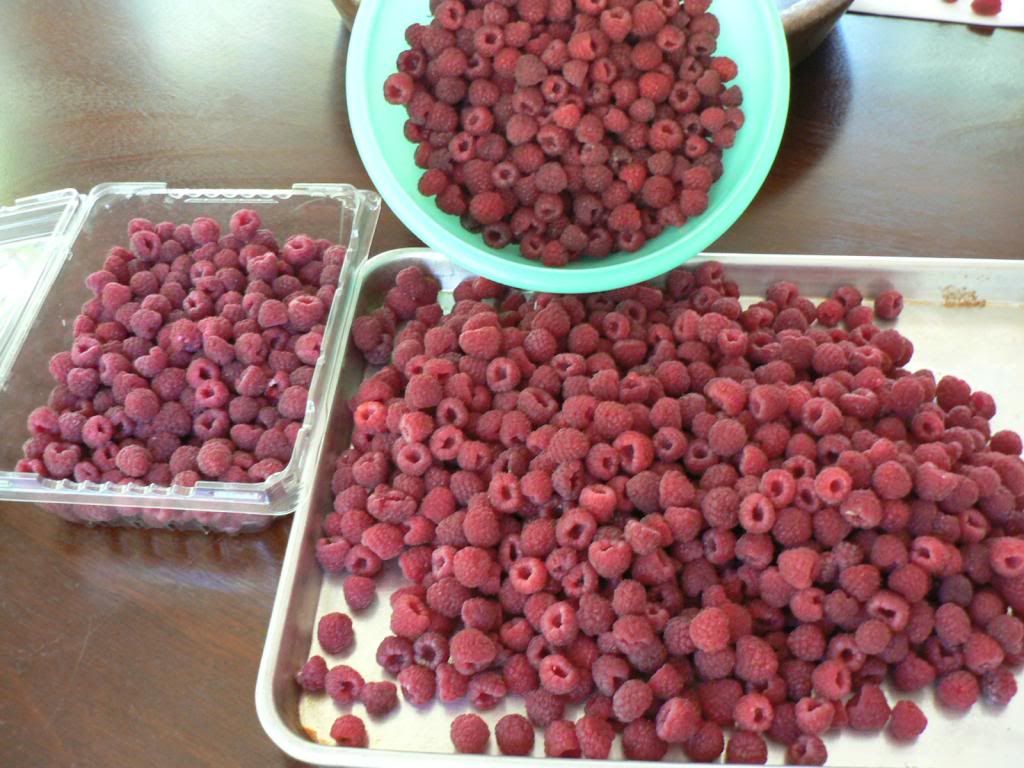 Boyne are a summer Raspberry and bear on floricanes (canes that are in their 2nd year). I also grow Autumn Britten which is a fall Raspberry that bears on primocanes. Canes that grew from the ground up this season. Normally they don't ripen until late August or early Sept. For some reason, they are extremely early this year, even though the frost out date was extremely late this year. They are larger and sweeter than Boyne, but they don't have the intense raspberry flavor that Boyne has. Pictured below are a few of the Autumn Britten that I picked today.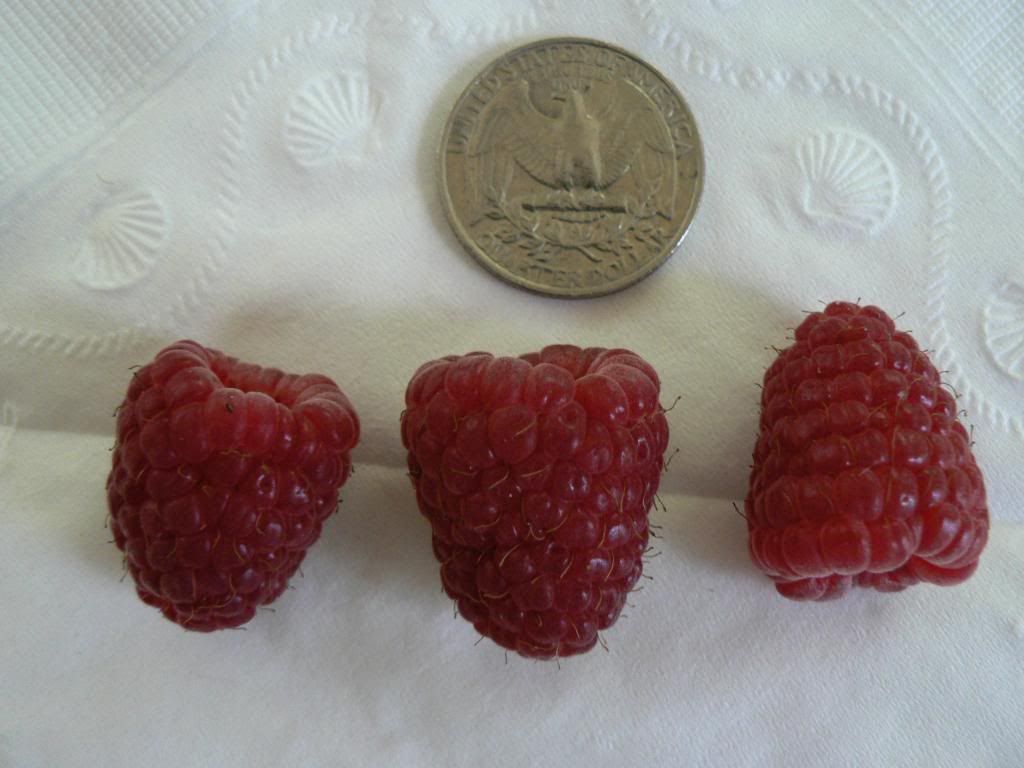 These Blueberries are several different varieties. To give you a size perspective,there are 6 cups of Blues in the large measuring cup. The small Blues, on the left side of the tray, that are an aluminum/blue color, are a lot like wild ones. Tom, I think these are the ones that you would prefer. the largest Blues are about the size of a penny.