Most of my hostas and my vincas today. *Pic Heavy*
Brandys_garden
(6)
July 15, 2014
Here is Grand Tiara, she's in a pitiful looking way right now compared to how stunning she was only a couple of weeks ago but 2 dormant eyes have woken up and are coming out of the soil now.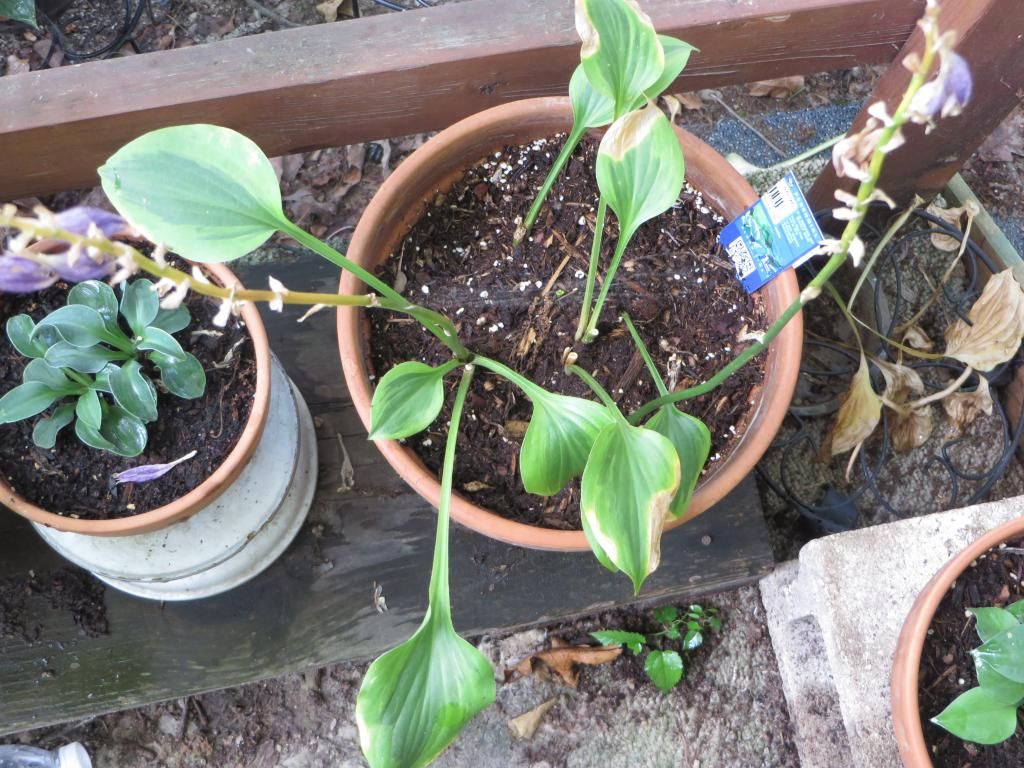 Here are Praying Hands and one of the unidentified hosta "bulbs"/crowns I got from the managers here in February. Praying Hands is growing slowly but it has about 6 or 7 new leaves since last photographed.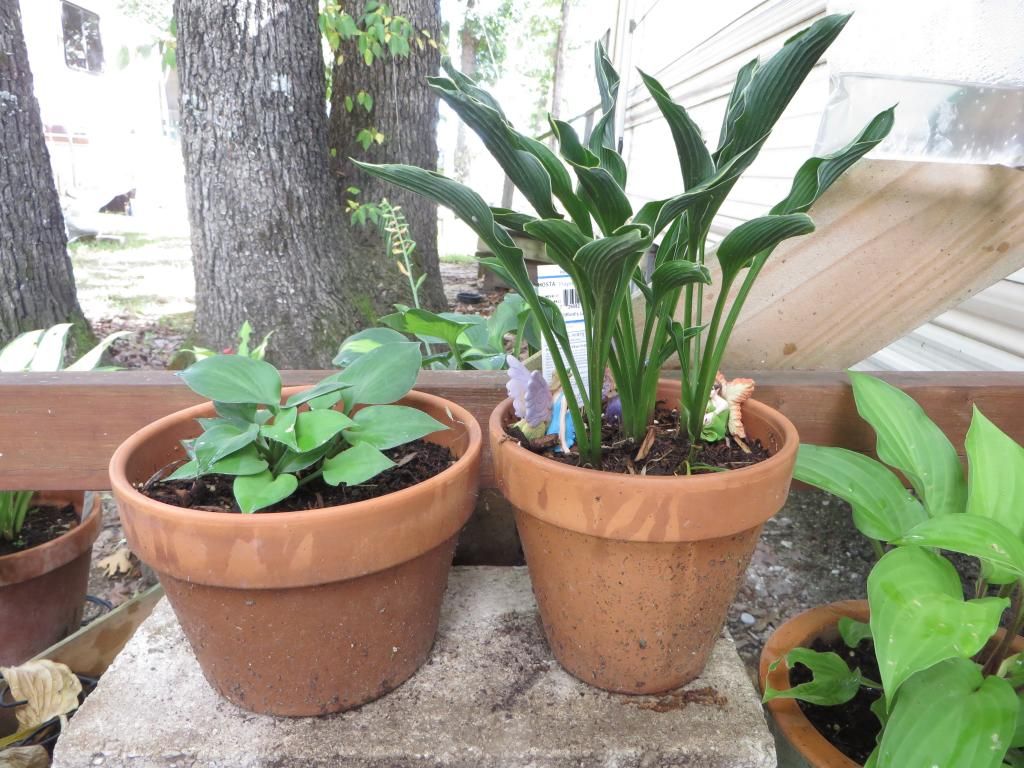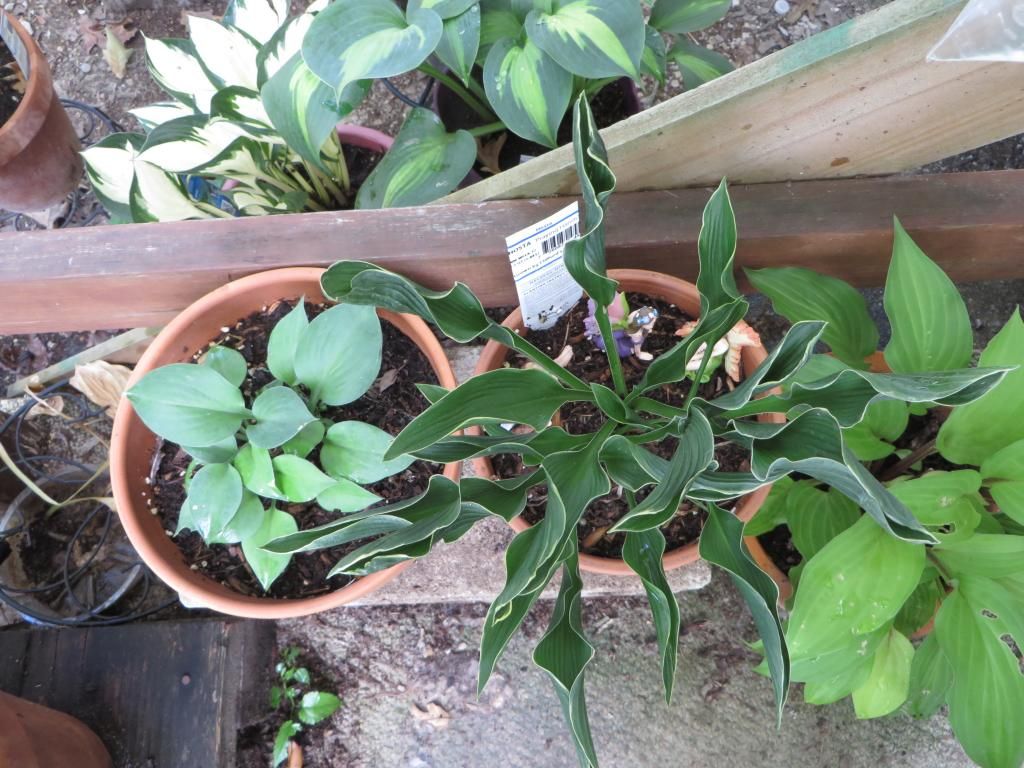 Here is Fire Island, still putting up leaves as it will all season until late. A couple new eyes have emerged, too. But, a cutworm has gotten to her! Grrrr!!

Here is Summer Breeze, still gorgeous!!

Here is Guacamole, still blooming and stunning!

Here is Wheee!! My love!!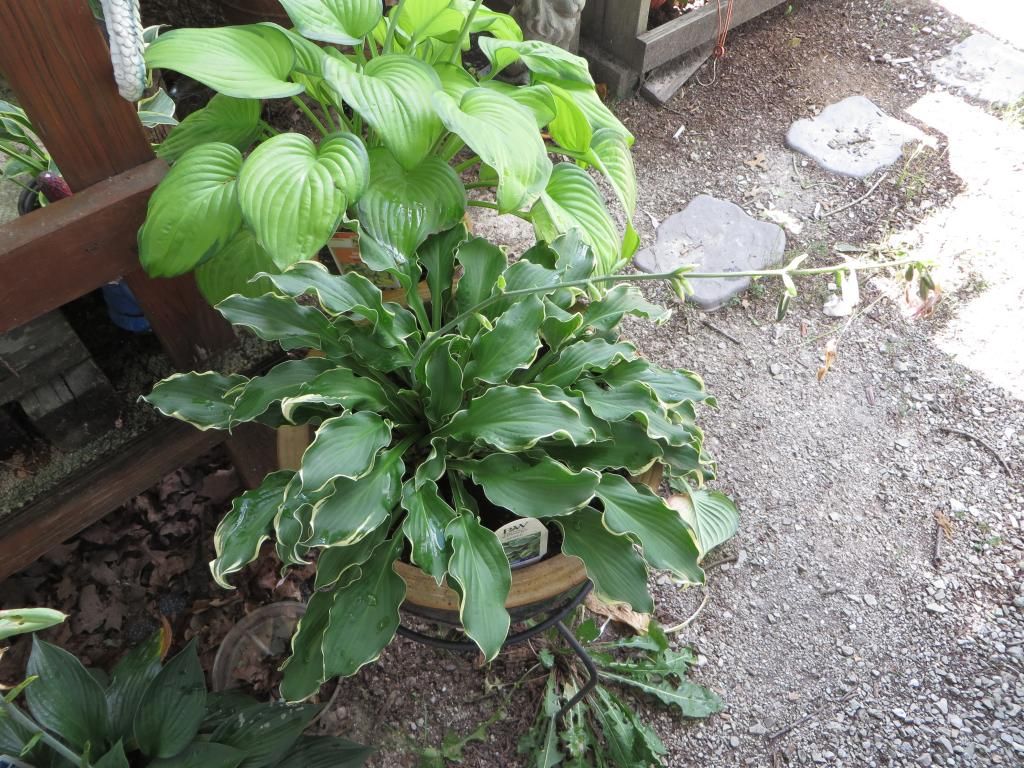 Here is Albomarginata, leaves are looking much better on top especially. Still beautiful even with cold damage.

June is still in bloom and beautiful! I love her, too!!

Wolverine, a stunning looking studmuffin! So glad I got him!!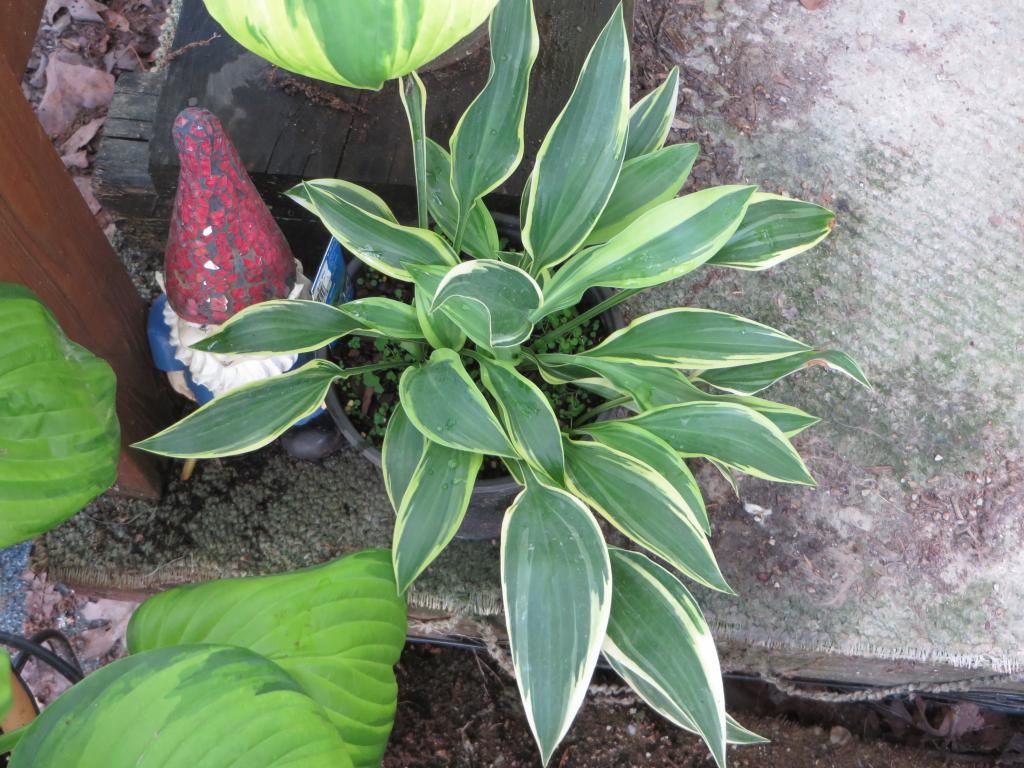 Orange Marmalade... Loving #2 much better!

Captain Kirk, Fire and Ice/Night Before Christmas, and the other unID'd crown.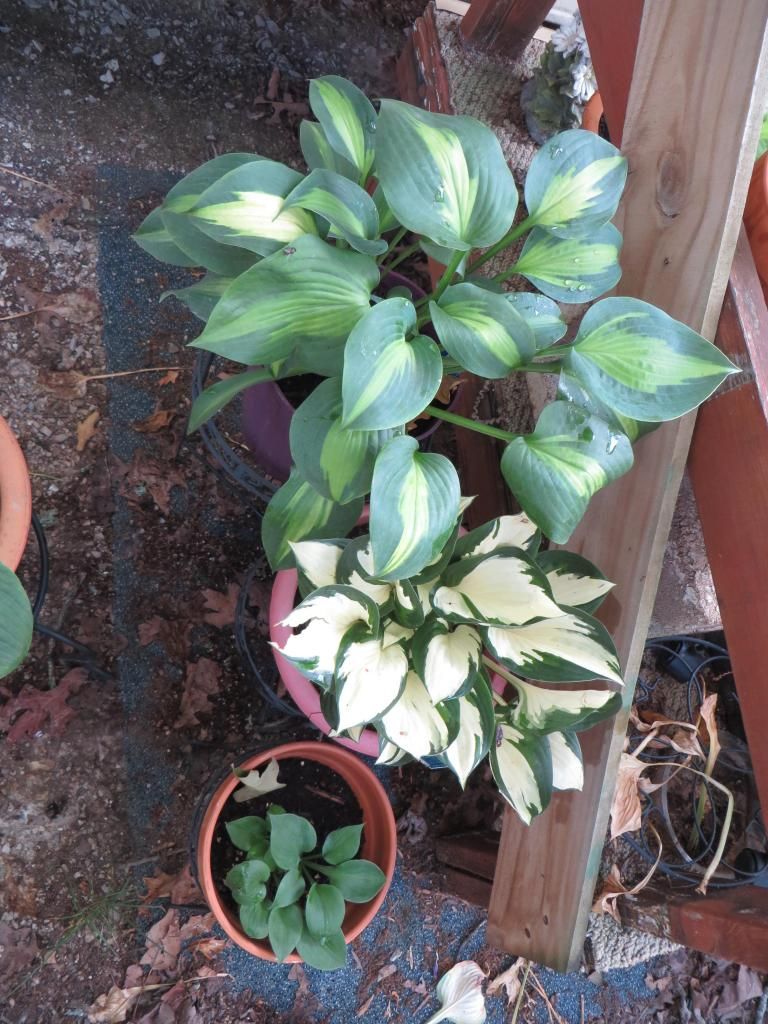 Minuteman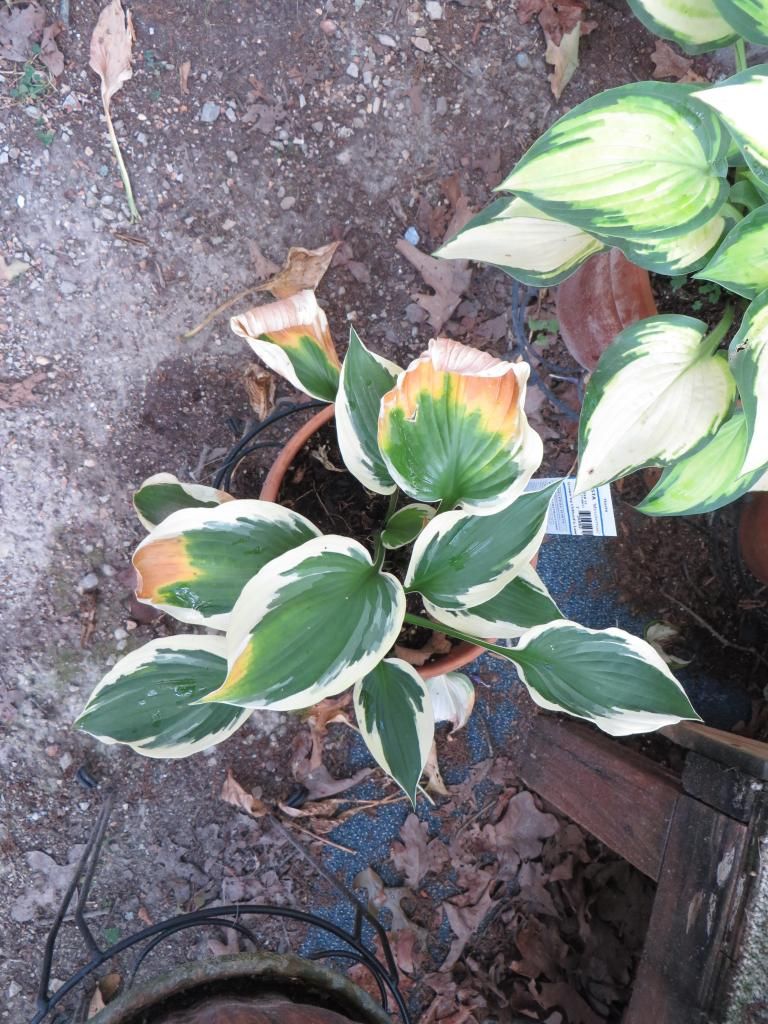 Whirlwind Tour
My vincas also dealt with fungus/whatever issue. Vinca 1 died off about 75% but is making a wonderful comeback, as well... New growth and blooms.
Vinca #1
Vinca #2
Both vincas
Hosta garden