ID Maryland sweet blooming shrub - cherry? (photo)
birdgardner
(NJ/ 6b)
April 16, 2012
Plant was growing on a steep sandy river bank near Annapolis - upright shrub about four feet high.
White or very pale pink flowers, about 1/2" across, deeper pink stamens, sweet clove scent, a few of last year's fruits hanging on, cherry-like, about 1/4".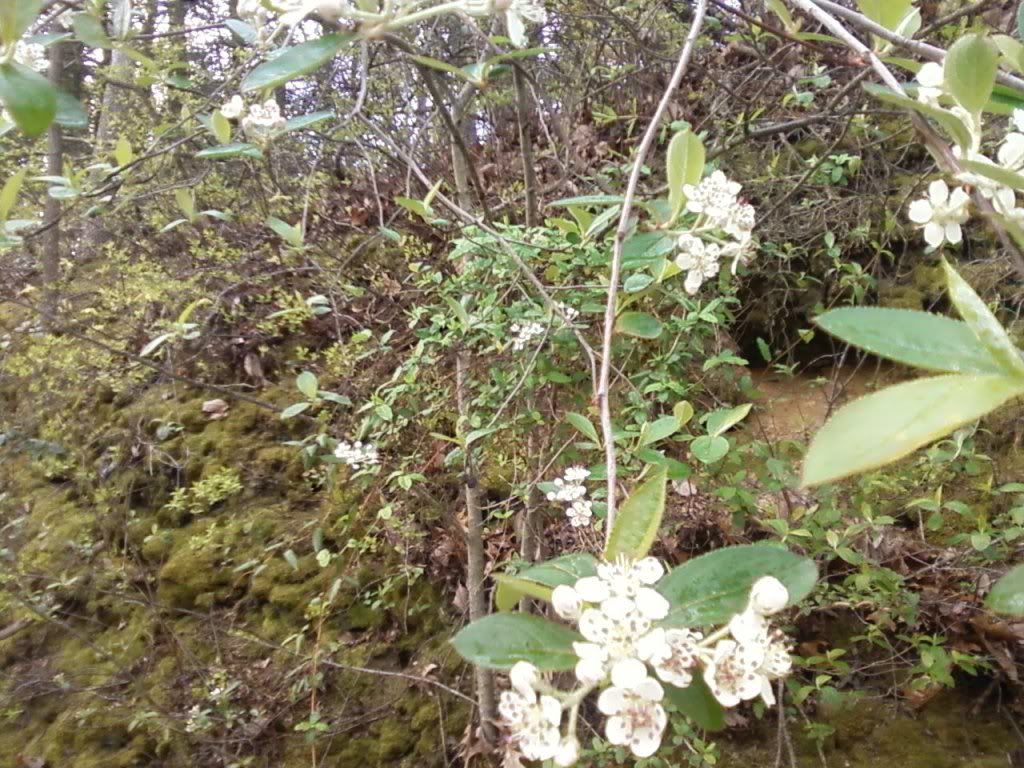 Eastern sand cherry is a suggestive name but that seems to be more prostrate, scent isn't mentioned, pink stamens not mentioned, not listed as occurring in MD in websites.