Hostas in Containers in Zone 5
treemon
(z5 IL)
July 11, 2010
Here in the flatlands, near Chicago in Zone 5, IÂve been growing some hostas in 7 to 15 gallon containers for several years. It solves the issues of planting under maples; it gives the garden varying heights and showcases some specimens. I am not sure if IÂve just been lucky or if my winter regimens are necessary. In addition, I've heard that container grown hostas may not achieve mature leaf size and other characteristics. I use a loose soilless planting mix with additional perlite added. In winter I partially dig in the planters and tilt them at a 45 to 60 degree angle. I mulch heavily with leaves and wood chips. I try to keep winter sun from shining on the planters. Good snow cover seems to help too, but lasting snow is not reliable in Chicago. I tried placing containers in my attached unheated garage at first, but it gets too warm there and the hostas begin growing too early.
Freezing and thawing with too much moisture in the pots seems to be the big concern. One year I forgot to tip and mulch a 15 inch planter of Warwick Curtsey and by the time I checked on it in spring the plant had turned to mush. I salvaged only two eyes out of what had been at least 15. The plant had been a raffle prize and it was likely its first year in the container.
It would be good to hear what others with more experience with containers in cold zones have learned.
Below is Satisfaction filling a 15 gallon planter after four years.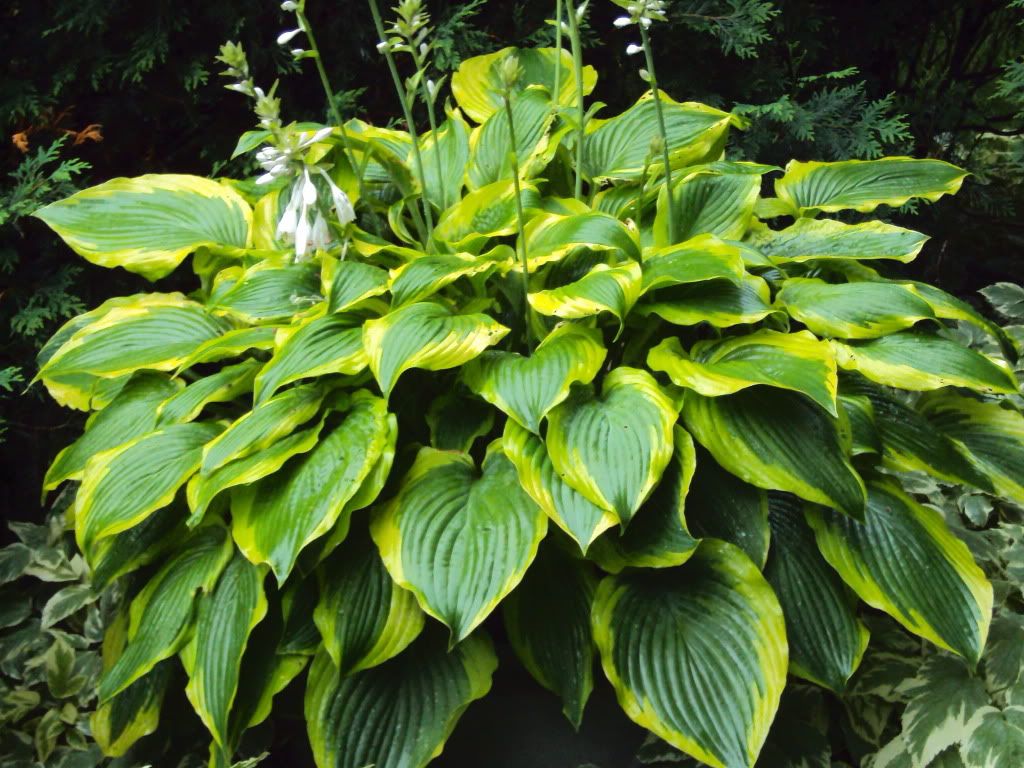 Mark