Corrugation: Hosta 'Spellbound'
hostahillbilly
(4)
July 28, 2012
This one is getting what most folk will probably think is too much light to properly show it's greatness, but as another poster resently mentioned, in years gone by (and still occurring in some folks systems), they're grown in big sun to git 'em bigger, badder, meaner, faster, then divided and put in more appropriate light to show them off. Then again, I find several other Hostas that I like both in shade and a tad bit 'too' much sun. But, as Alton Brown sez, 'That's another episode'...
Most here already know my 'Hostas are not shade plants, merely shade-tolerant' rant, so let's cut to the chase:
Hosta 'Spellbound':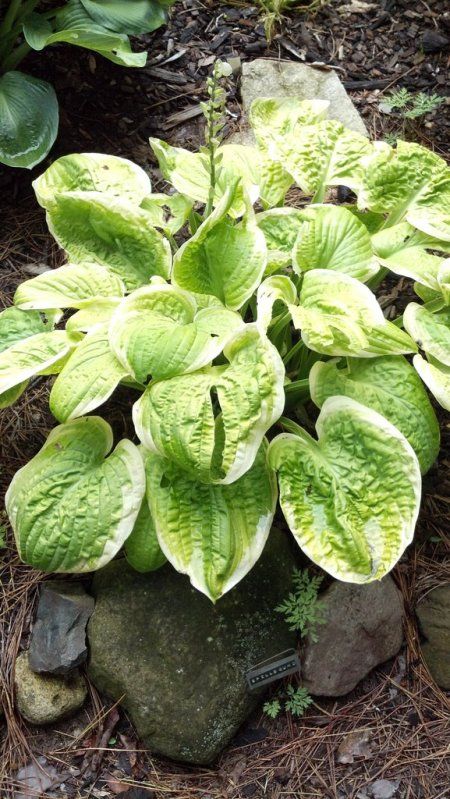 fwiw,
P.S. - d**n cut-worm season rip in the main leaf ! ! !