My slug bait challenge
Years ago, I used to put down copious amounts of iron phosphate pellets (brand name I used was Sluggo). Despite that, I still had tons of slugs and slug damage. Some days, I'd actually watch slugs bypass the stuff completely. Other days I would just watch chipmunks stuff their fat little cheeks with it. Anyway, I gave up on it.
Many people swear to me it does work for them, so I wanted to put it to the test on the slugs I have in MY yard. I have a couple different colors, but primarily it's these orangey brown ones I'm dealing with.
So I set up a little habitat today, complete with a rock to hide under, a smorgasbord of three different hosta leaves to choose from, and exactly two pellets of Sluggo.
Today was day one. First observation- he just wants out. As of 9:30 pm, not hungry. I fear this may be akin to keeping a Great White Shark in captivity. I will update later.
My goals are to see:
1) does he eat the Sluggo?
2) does he eat the hosta?
3) does he eat both?
4) does he in fact die if he eats the sluggo?
I feel a little cruel about this, but I really want to know if the stuff does or does not work on the slugs in my garden. Maybe I did something wrong years ago, I don't know.
Here is the set up
He's going for the Sluggo!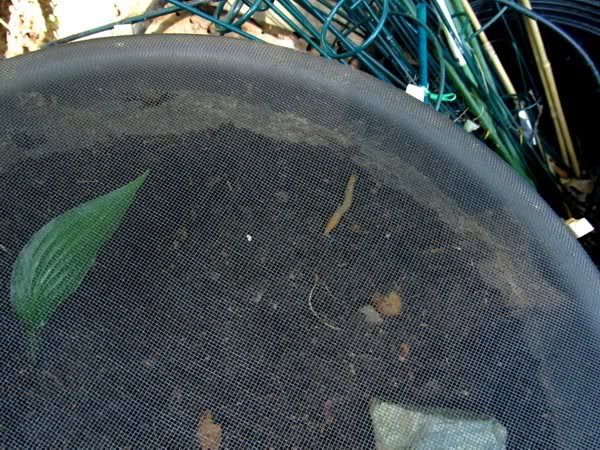 or maybe not...