Late Snow and Cold and Bulbs blooming...
prairiemoon2 z6 MA
March 7, 2014
I started looking through my photos to determine how late snows and cold have influenced how late we've had bulbs displays. I quickly saw that I have not been consistent enough to draw any firm conclusions. I didn't start taking spring photos until 2007. And I do have photos every year, but as the years have gone on, I have taken fewer and fewer photos of snow storms. And I have my first photos of bulbs emerging every year, but I suspect there were years, when the bulbs had started blooming a little earlier than I got out there to take a photo.
But from my photos at least, it seems that almost every year, crocus have shown their faces between March 20th and March 31st since 2007, regardless of the snow and cold.
But In 2007, we had a snowstorm on St Patrick's Day⦠and I only have a photo of daffodils beginning to open on April 11th and no photos of crocus...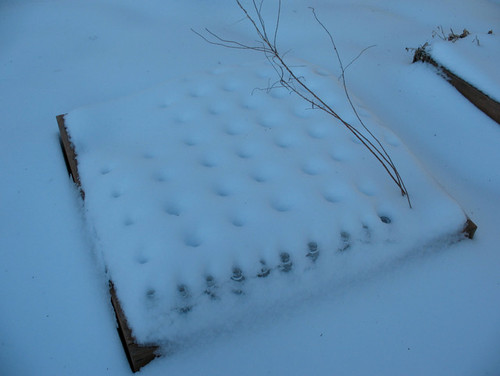 This post was edited by prairiemoon2 on Fri, Mar 7, 14 at 9:22