Odd Hosta redux: H. 'Lakeside Shadows'
hostahillbilly
(4)
July 17, 2012
My prior post about odd ones started with H. 'Goober'.
Today I decided that this one certainly qualifies:
Hosta 'Lakeside Shadows':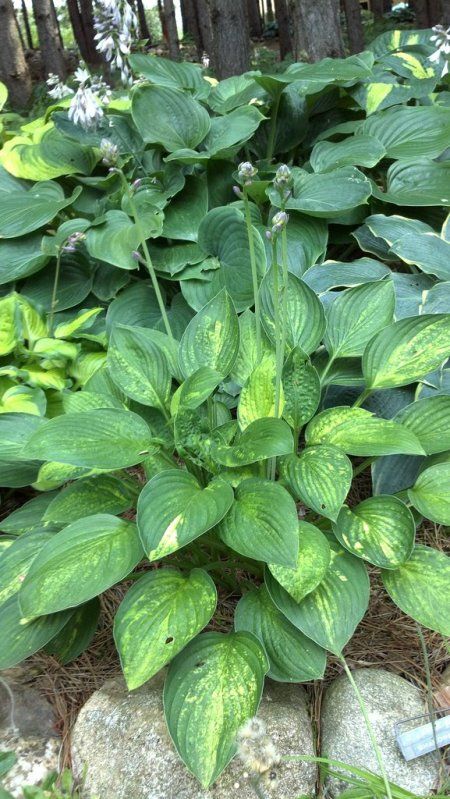 Now, besides H. 'Praying Hands', what Hostas do you consider 'odd-balls'?
I'm thinking 'Galaxy', many of the (late, darn it) Brian and (still with us, thank goodness) Virginia Skaggs 'Xanadu' series, even, perhaps, the pretty much sterile (darn it), 'Savannah Supreme'.
Y'all's thoughts on this, please?
hh