Do you recognize this shrub?
tulipsmiles
(6 South of Boston)
March 25, 2012
I saw this shrub at my post office! I absolutely love it. Can anyone identify it? I am really excited for the next few weeks and all the blooms that are in store for us. I love this time of year!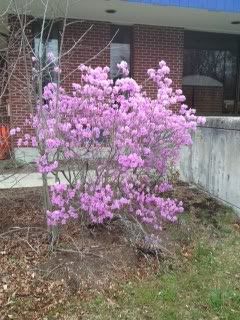 Any info is appreciated.
Tulipsmiles