Raised beds... some displays...
idiothe
(4 MN)
July 19, 2013
Some of you have been very flattering about our displays... here's the entry to our gardens/home... some ideas of raised displays.
All the displays are treated lumber... some 2x ... 2x6, 2x8... even a 2x12... and some 4x5 timbers...
The entry to our home/gardens from the driveway...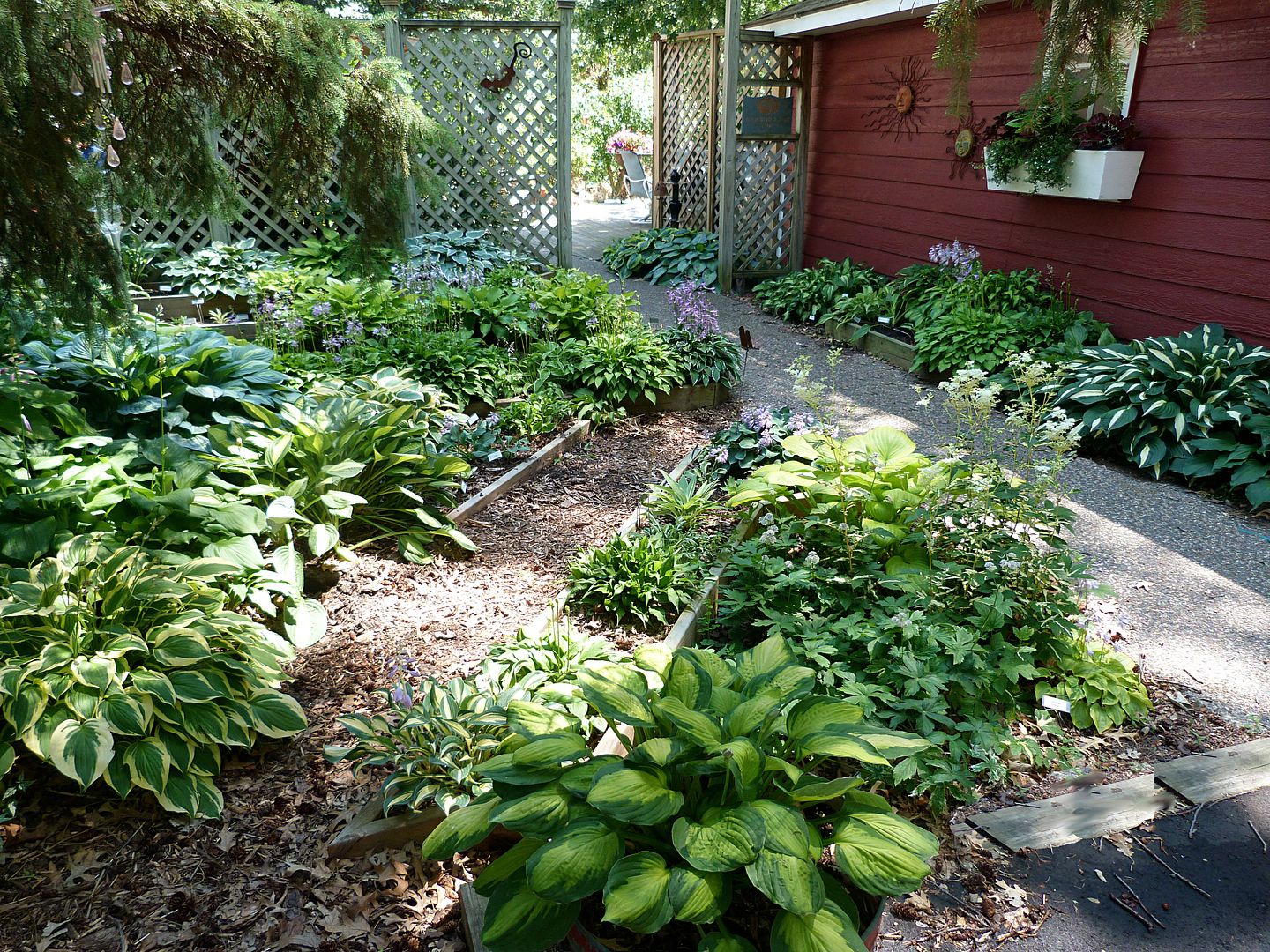 walking closer to the entrance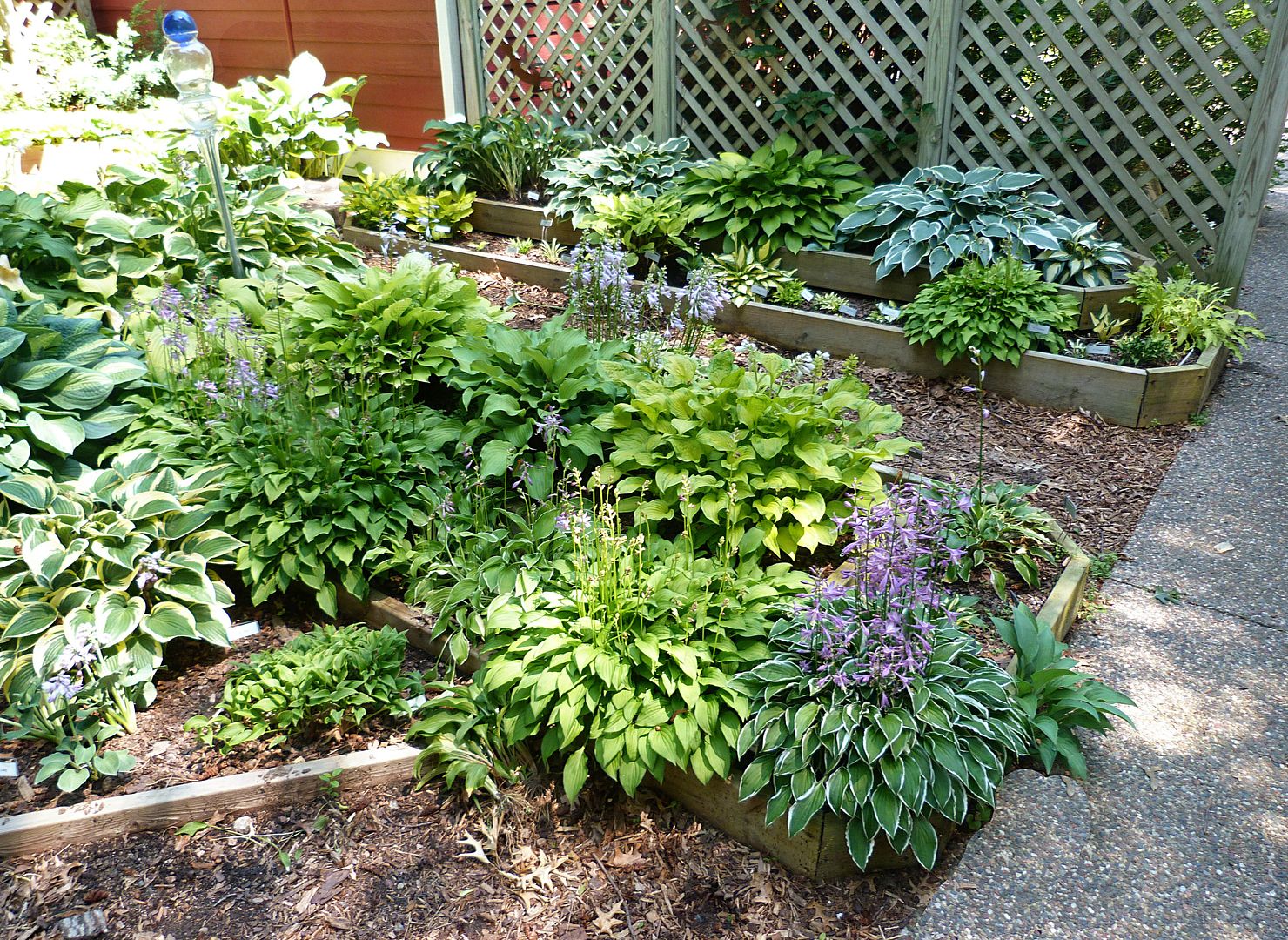 a two leveled bed...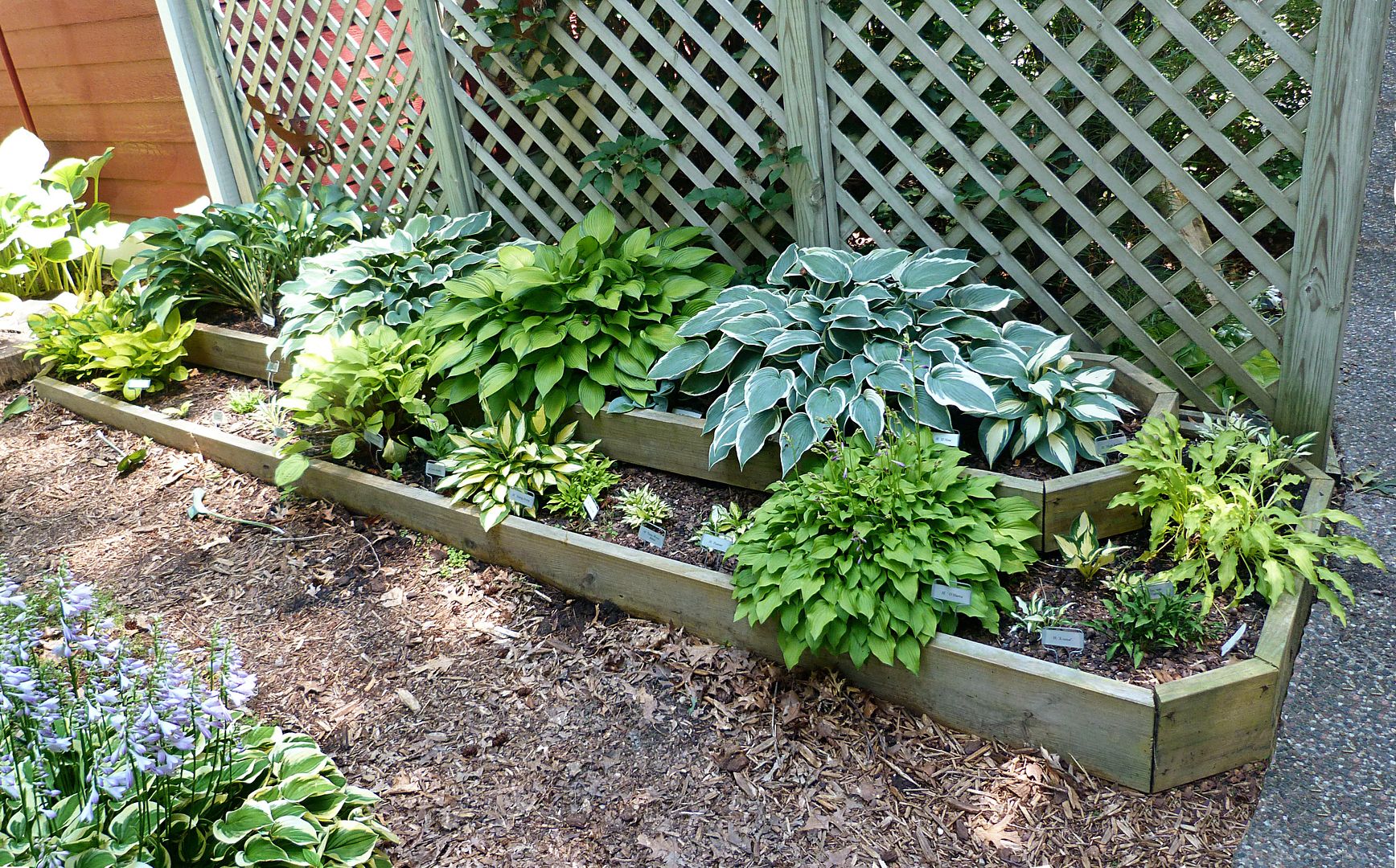 Another two-leveled bed...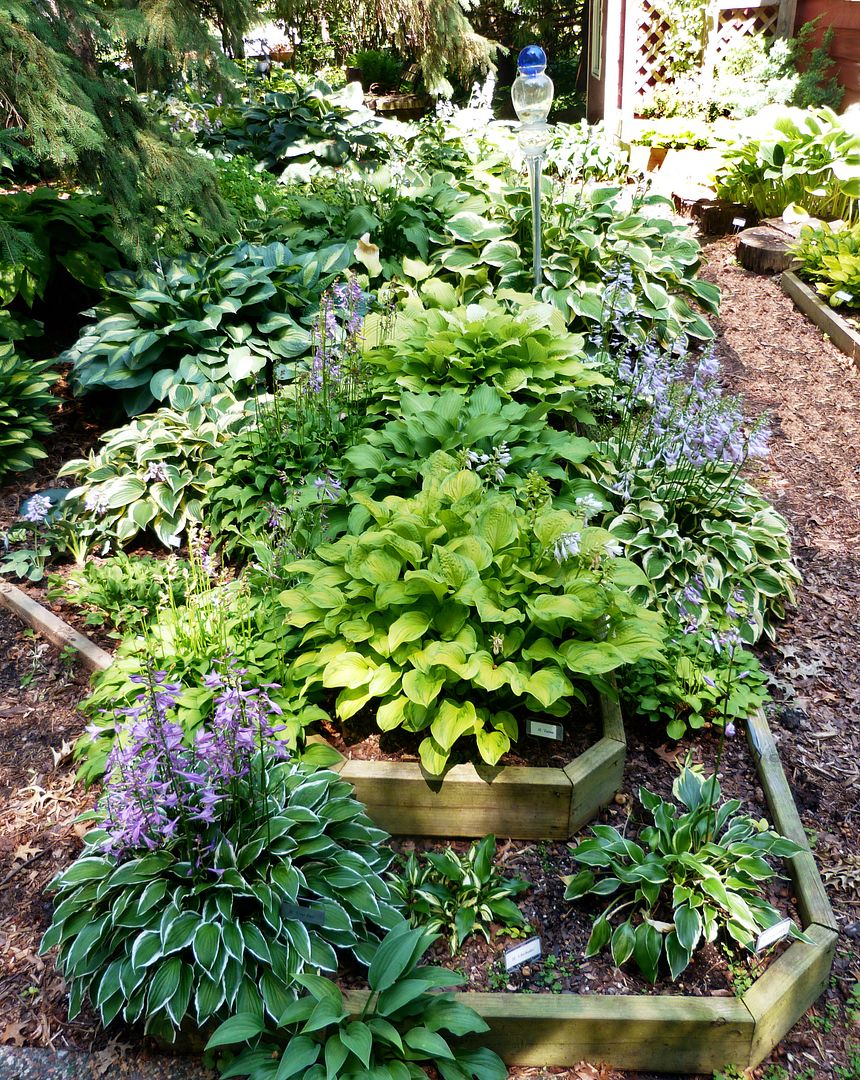 Looking back along the sidewalk...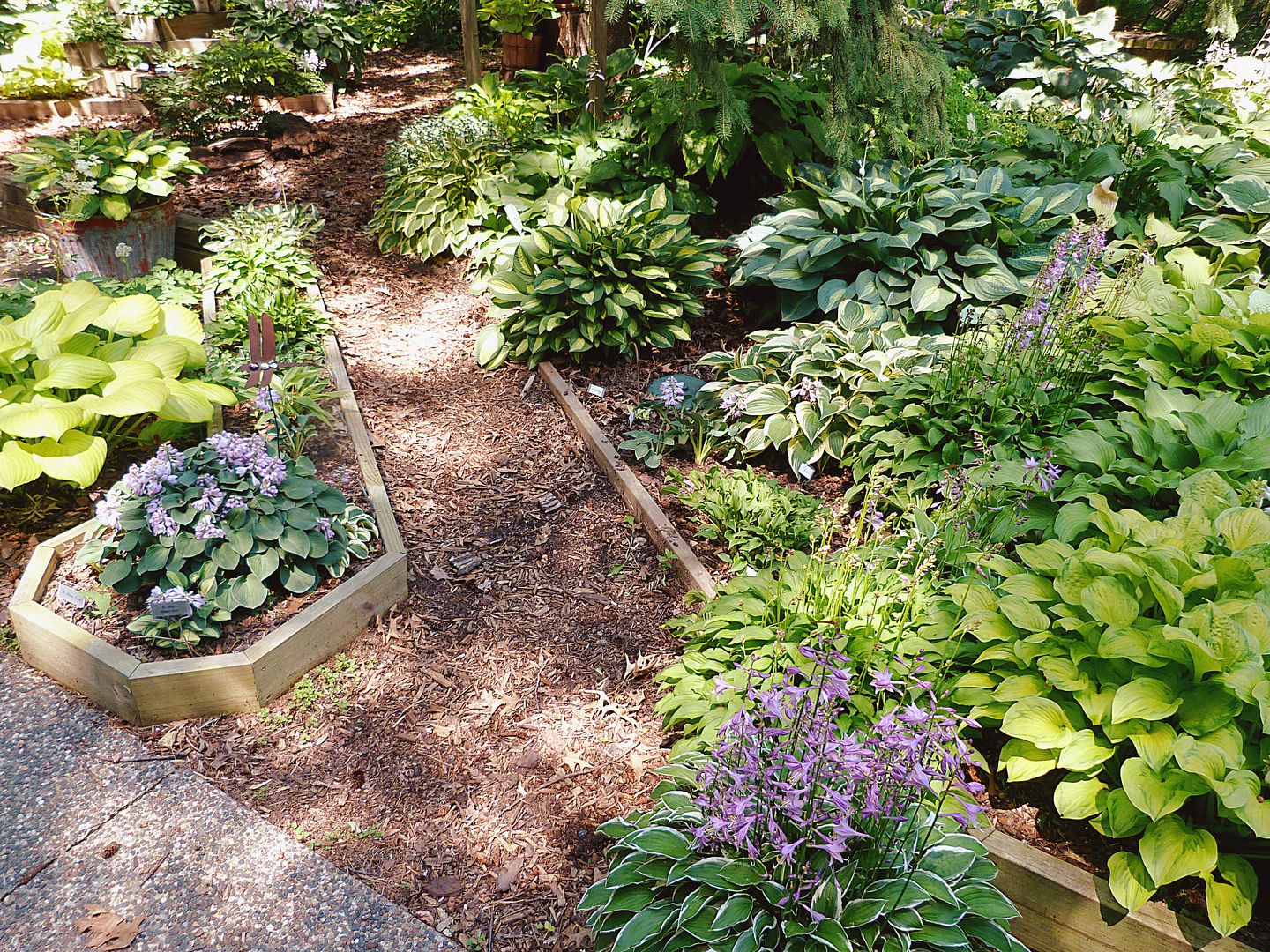 a single-leveled bed to display Blue Mouse Ears family and assorted goodies...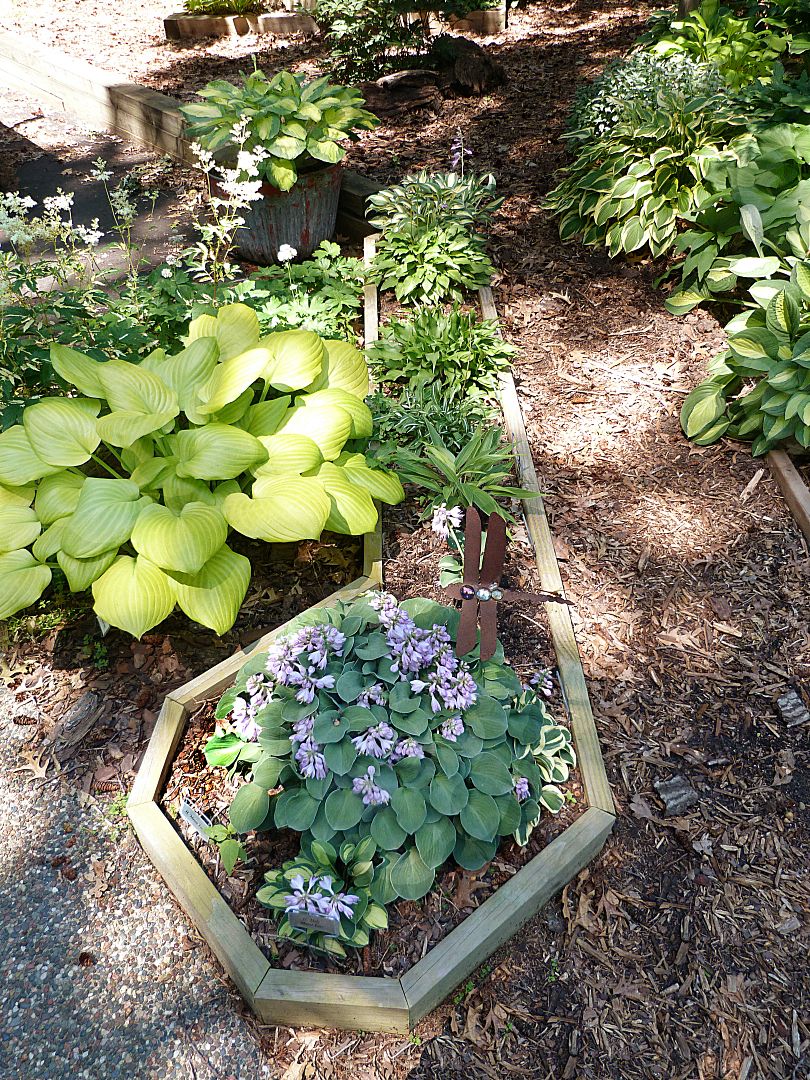 another two-leveled bed along the sidewalk and garage to display smaller guys... blitzed a little by recent divisions...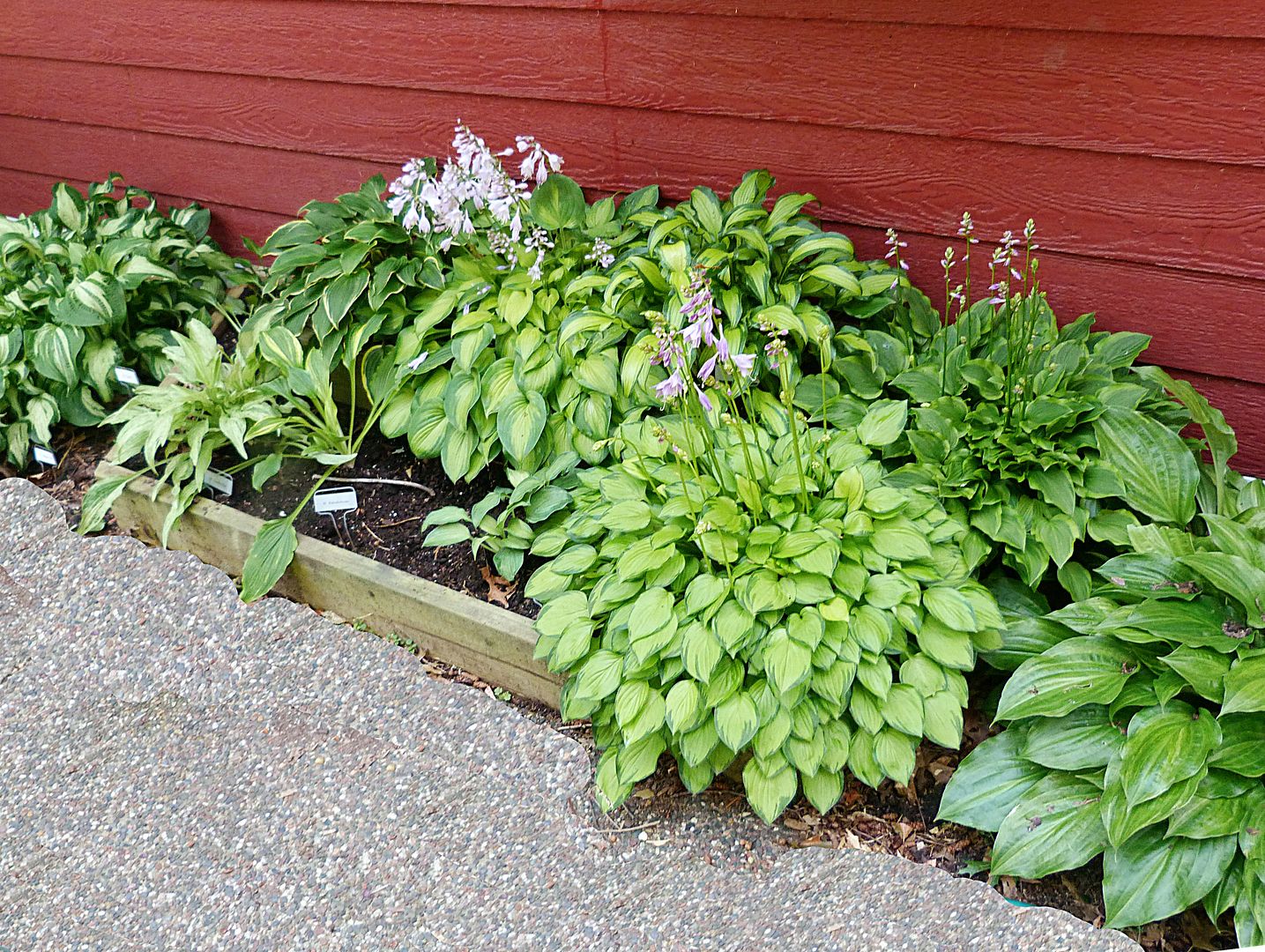 the pyramid... 4X5s... calculated to use every inch of the timbers... actually works better for smalls than minis - and the north side is very slow...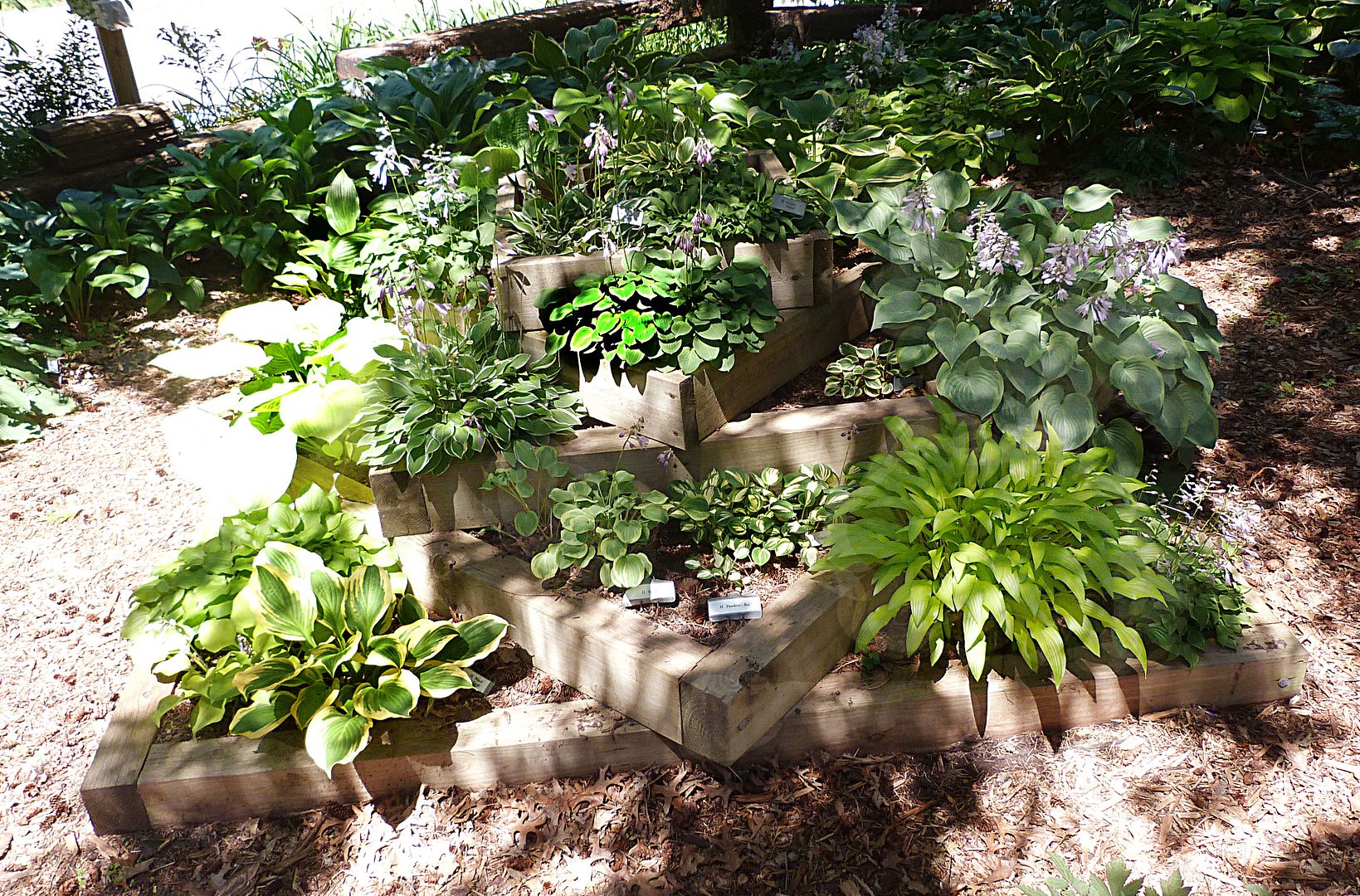 2x12 scrap let me show off the Vanilla Cream family right next to a pathway and below a shrub.vine planting...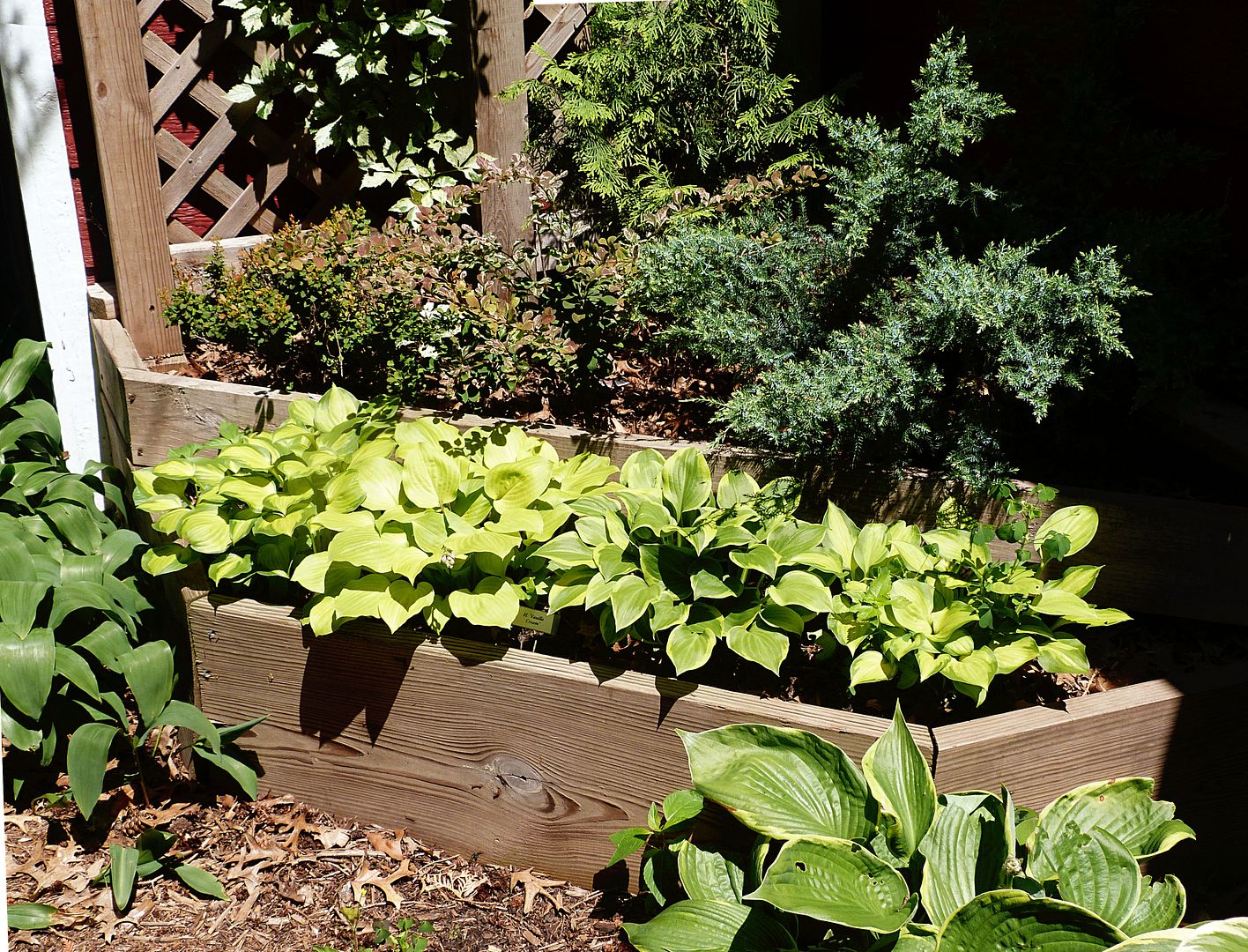 On a bigger scale... 4x6 timbers build a mutlilevel alternative to a retaining wall, displaying lots of hostas well from both above and below...