Auction Plants
You all are definitely enabling me. Before I joined this forum, I never ordered a plant on-line, let alone knew about a hosta auction! Well, I placed and received my first bid. You may have created a monster.
Partially unwrapped. Had no idea what to expect as to packing and condition of plants that had been mailed.
Now soaking the roots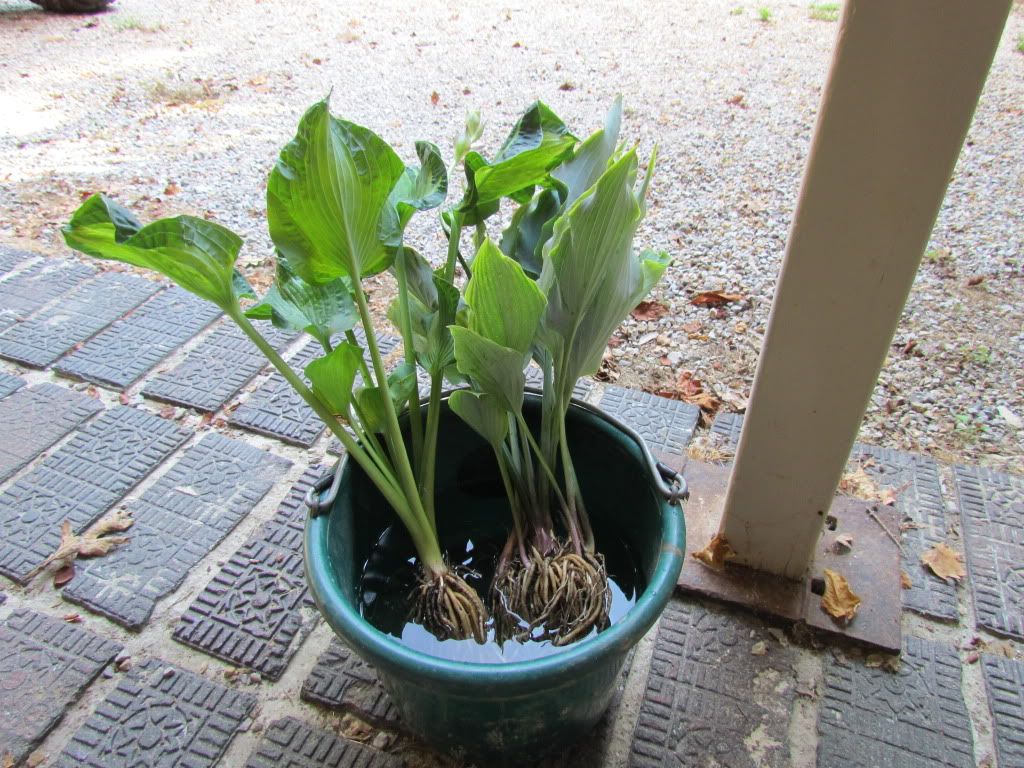 Golden Meadows in the garden
Neptune, all planted up.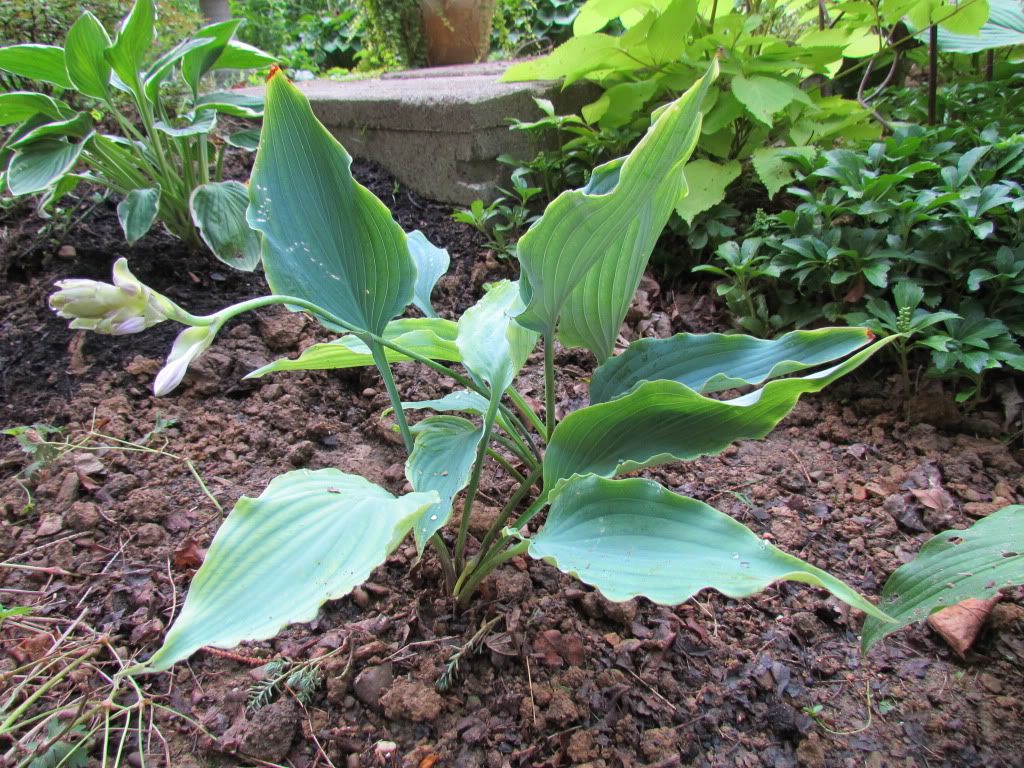 Wow, ordering on line opens up a whole new world of possibilities. Yes, I am a hostaholic.
Barb