Heeer's Bobbi's -I need help with ID's
hostaLes
(5)
August 20, 2012
I have tentatively identifieD about half of her 40+ hostas. She'd never kept a tag or notes but now wants to know, so I am preparing a photo album for her.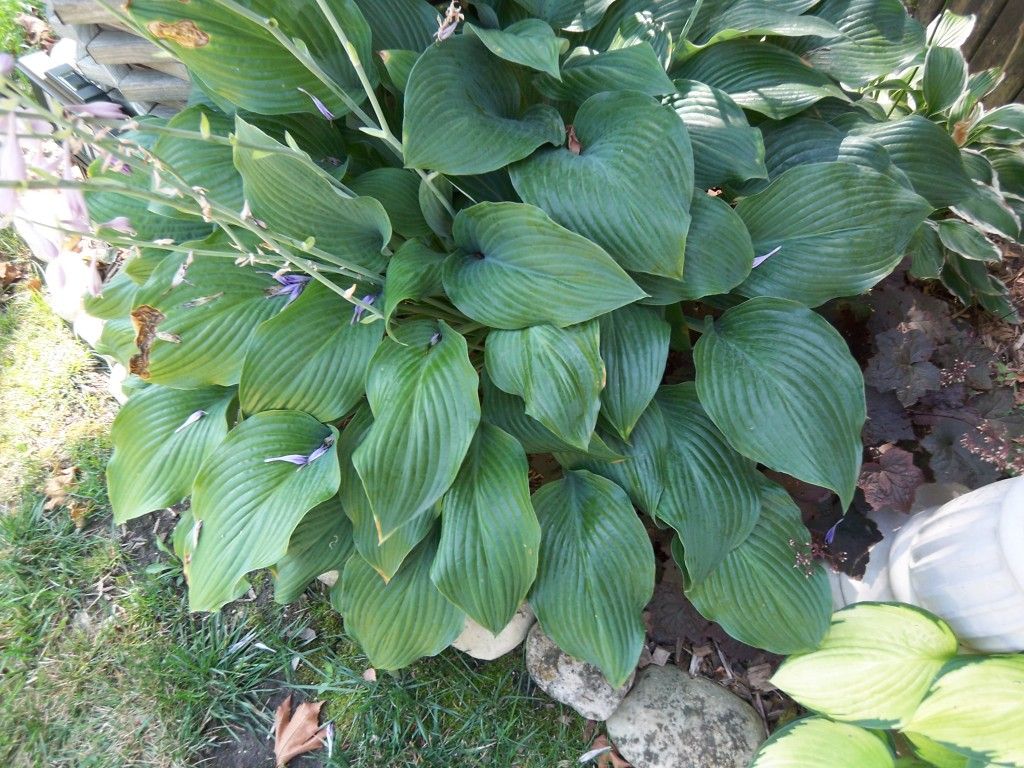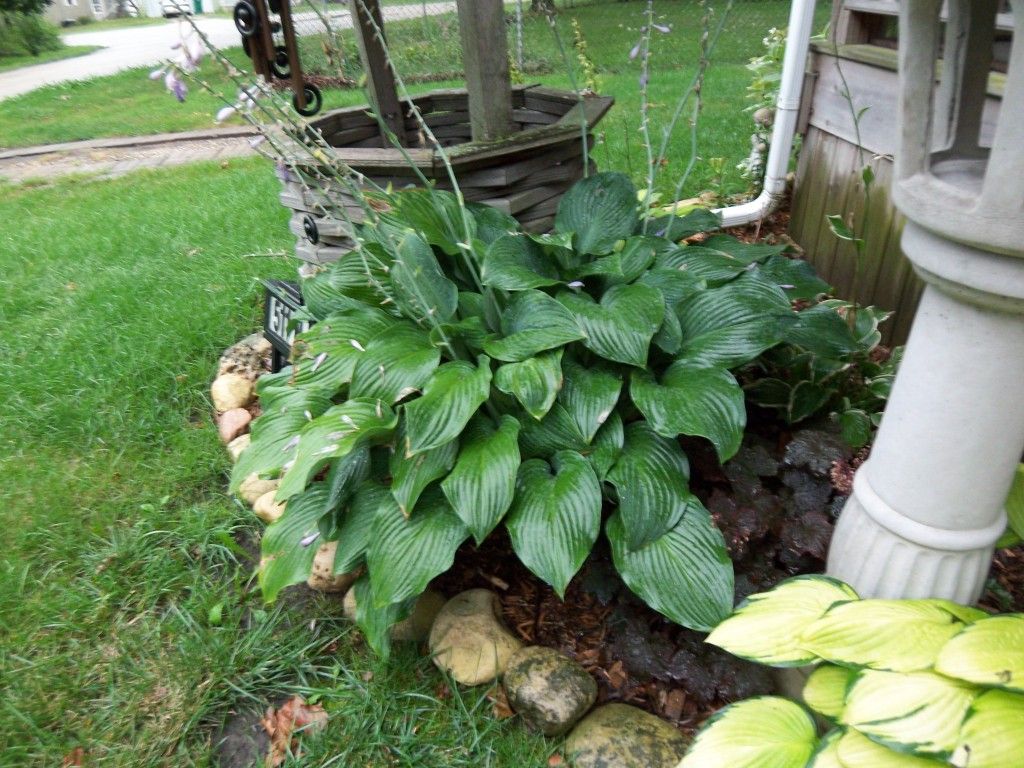 The two above are views of BHN8 NOID. It is large. It measures 24x54 with leaves 10Lx8W with 10-12vp. It has tall scapes that I've measured at 53". lavender flowers. Leaves are clearly shiny but the lower shot was during a rain event. :)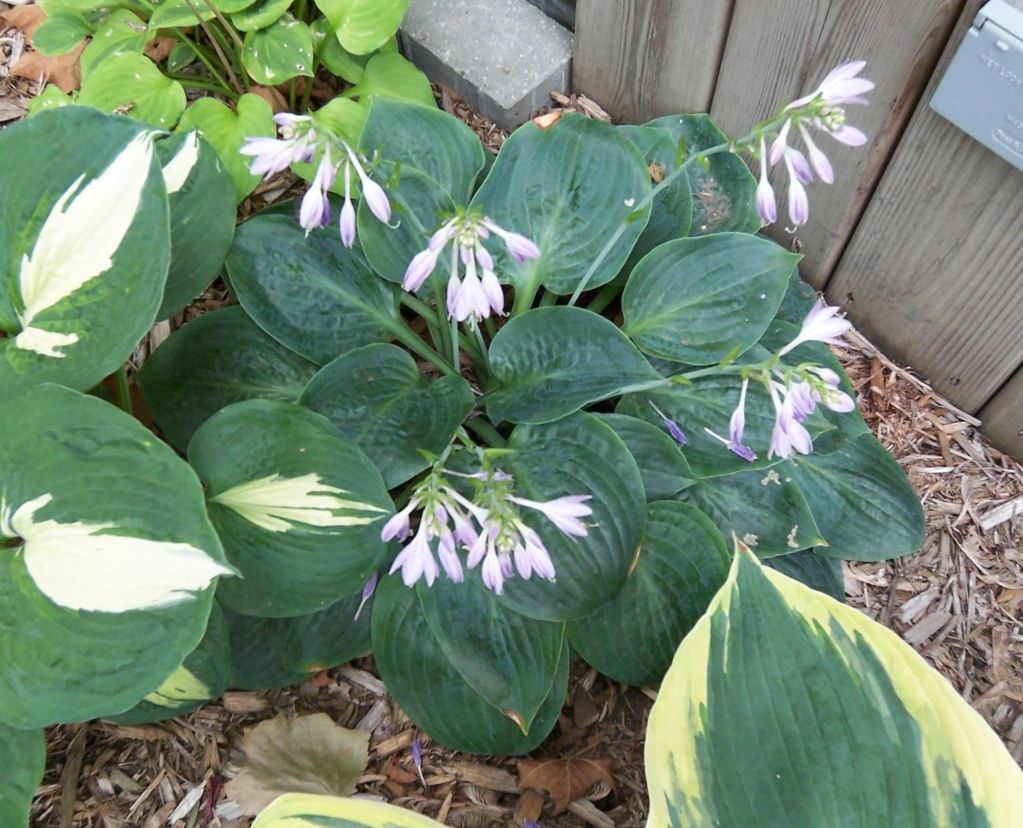 BHN15 NOID. I really like this hosta for its dark, almost round leaves that show promise of heavy puckering. They are glossy. It measured 6x9 with leaves 5 1/2Lx5W with 7vp. Those near white flowers are on 14-16" scapes. Obviously a rather young plant that I will be happy to rescue from being crowded by the Thunderbold (my ID). :)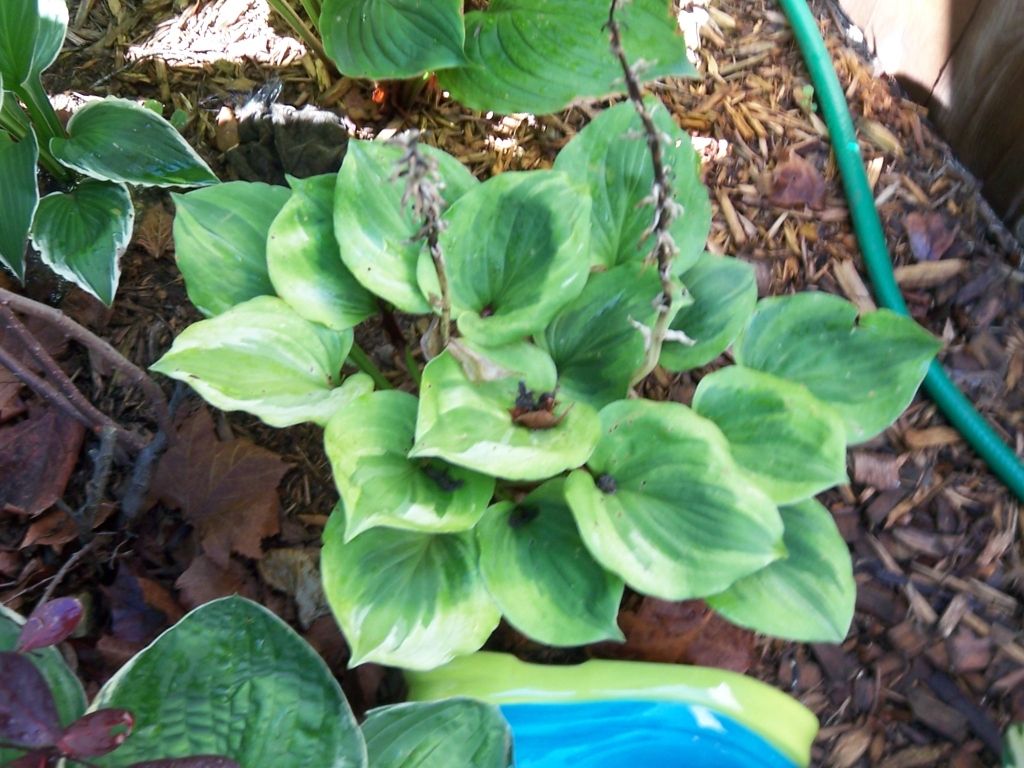 BHN34. I find this coloring very attractive. The hosta measured 10x20 with 5 1/2Lx4 1/2 leaves having 6vp. I have no clue! It seems also to be a plant only 2-3 years in her garden.
BHN32 NOID. This appears to be either Frosted Mouse Ears or (sruggling to remember the light margined XXXXX Mouse Ears). The plant measures 5x9 with leaves 1 3/2 x 1 1/4having 4vp. Can't trust my vp count but it is close. It may have struggled a bit with sunlight and the drought making it lighter in color but no crisping.
Any help will be appreciated. What do you think
BHN8 NOID= (possible it is Invincible?)
BHN15 NOID=
BHN34 NOID=
BHN32 NOID=
lES