Hakuna Matata baby Gunnera Manicatas!
firevicar
January 30, 2006
What a great mushy day in the garden. After the night's rain my swamp is gurgling happily.
I just transplanted some year-old seedings of the white flowered skunk cabbages (lysichiton kamschatensis sp?) from a seed exchange with a japanese garderner.
Thanks to advice from Ian, I am tending a crop of infant gunnera manicatas from seed saved last October.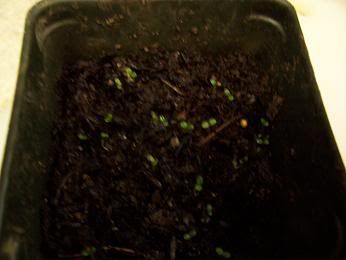 This is the genious of the GW. Gardeners helping each other.
I've got a whole flat winter sown gunneras waiting to be germinated. If I can get them going in time, I'll bring them to the Spring Green Elephant Plant Swap in Redmond.
Cheers,
Jim
Woodinville
Here is a link that might be useful: Spring Green Elephant Plant Swap