Looking for wildflower seed trades
dandy_line
(3B (Brainerd, Mn))
December 31, 2010
Hello-I am looking for trades. Tempt me with what you've got.
Following my list.
You MUST show your link to to your trade list or else list them here.
---Trade list for fall of 2010---
--Numbers denote amount of seed collected so far Oct 28,2010--
Allium stellata --
Aschlepias tuberosa Orange milkweed 200
Amorpha canescens 'Lead Plant' 250
Dalea ourpurea 1000
Gentian andrewsii 300
Helianthus pauciflorus 100
Liatris ligulistalis 200
Lychnis chalcidonica 250
Lobelia cardinalis 500
Lupine -blue 25
Phlox pilosa 50
Polymonium reptans 60
Schizachyrium scoparium 'Little Blue Stem' 300
Solidago nemoralis 100
Dianthus 'Sweet William'-dark red 250
Thalictrum glaucum 250
Thalictrum revolutum ---
Veronicastrum sibericum 200
Veronicastrum virginicum 200
Zigadenus elegans 'Death Camas!' 100
Zizia aptera 100
---------refrigerated-------
Caulophylum thalictroides 50
Polygonatum 'Solomon Seal' 50
Actea rubra 'white dolls eyes' 50
---Trade list from 2009---
Aruncus sinensis- 'Zweiweltenkind' 2000 Goats Beard
Aster laevis 100
Aster-New York blue 100
Astragalus canadensis 1000 Milkvetch
Correopsis tripteris 500 8' tall correopsis !
Chelone-Pink 400 Turtle head
Desmodium canadensis 400
Echinacea purpurea 'Magnus' 600 Cone flower
Eupatorium maculatum 100
Monarda-Red-2008 200 Bee Balm
Rudbeckia fulgida var deamii 500 Black eyed susan
Rudbeckia triloba 500
Stylophorum diphyllum 500 Celandine poppy
------------------------------------------------------------
----------Germination----------
Actea - Sow seed into a plastic bag with moist seed mix and keep at 60-70�F for 4 weeks, move to the fridge for 6 weeks, then move to 50F were germination should occur. Sometimes germination may take two years- so do not discard seeds trays if no germination.
Aster laevis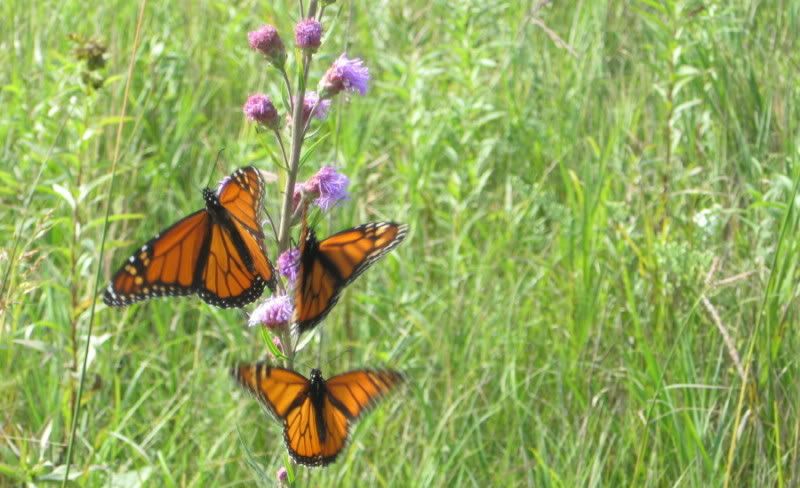 Liatris ligulistylis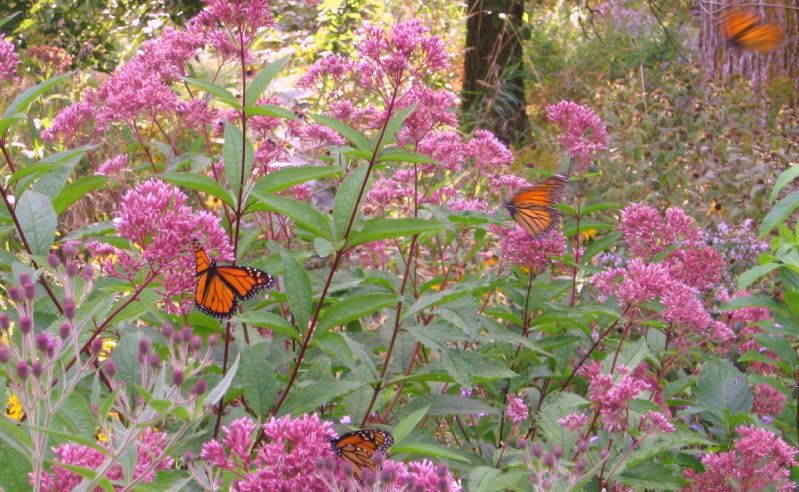 Joe Pye weed
'Death Camas' !