This is just ridiculous---tree roots!
newhostalady Z6 ON, Canada
August 12, 2013
I decided to remove one of my blue NOIDs due to overcrowding. I am going to plant it in a pot for now. Wouldn't you know this 15 minute job is going to turn out to be an over an hour job! I took tons of tree roots off of the root ball, but now the remaining are even harder to remove! The picture shows the exposed roots of the hosta. Everything else in between is just packed with roots! I am having a hard time. My back is stressed. I'm taking a break for lunch and have left the root ball soaking in water. Just ridiculous! Grrrrrr. Knew you'd understand.
P.S. I have heard about spinout bags. I am looking into getting some of those.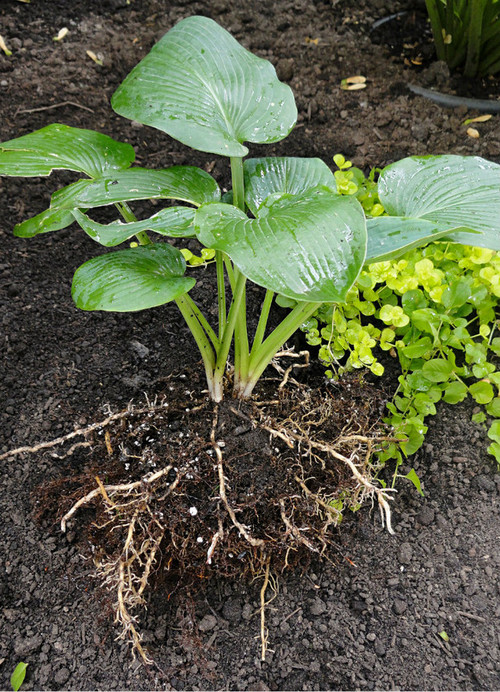 This post was edited by newhostalady on Mon, Aug 12, 13 at 14:16