vole damage; not a question but an example
hostaLes
(5)
August 5, 2012
I like to think that like me there are a lot of learning and emerging hostaholics that lirk and learn. This is for them and hope they will begin posting soon. Here is a Wide Brim that has been predated by voles. I'd found the hole behind the plant under the foliage.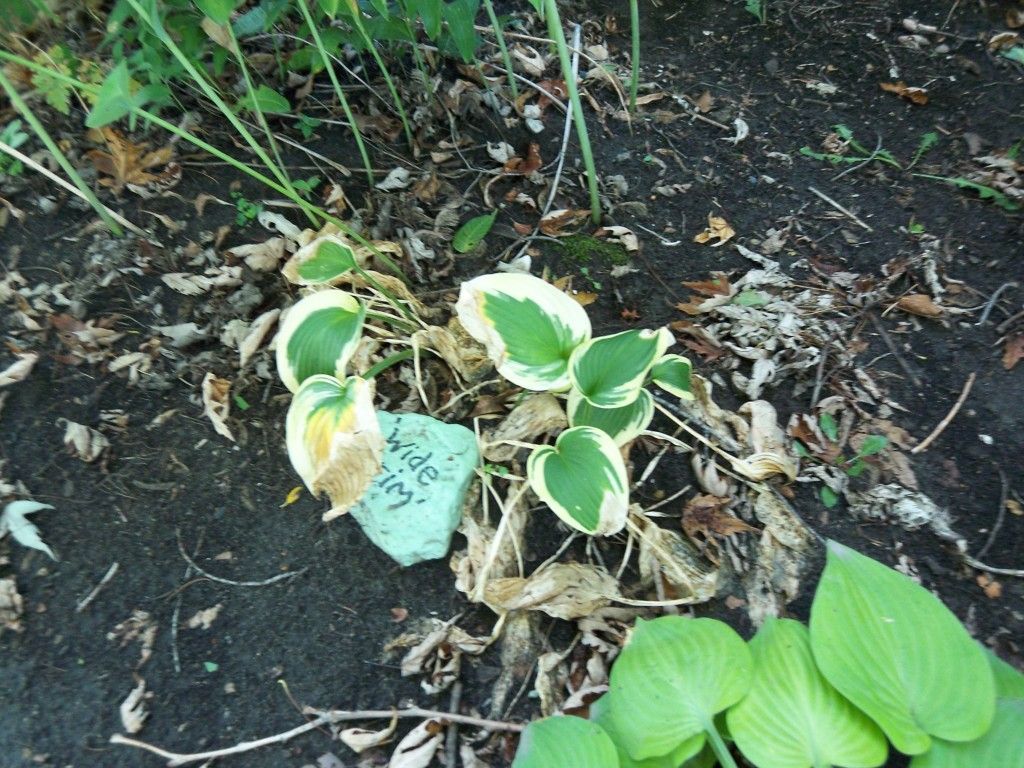 She will be dug up tommorrow and probably potted in two pots for rescueing. She will be replace by trading a mature Blue Angel for a mature Wide Brim in spring. Hopefully the two rescued divisions will thrive and will enhance some other hosta lovers garden, like Bobbi's across the street.
I know that experienced hosta growers don't like to take pictures of ugly hostas, but if we don't how better to teach others without the pain of their losses.
Do any other of you have a photo of one or more of your hosta that have been ravaged by voles?
Theresa