Portland Currants at Their Peak
We were getting impatient with this plant, it got so large so fast, and neighborhood plants smaller or similar sized (but probably older) bloomed in past years. Year 3, we had one bloom cluster, this year, year 4, dozens.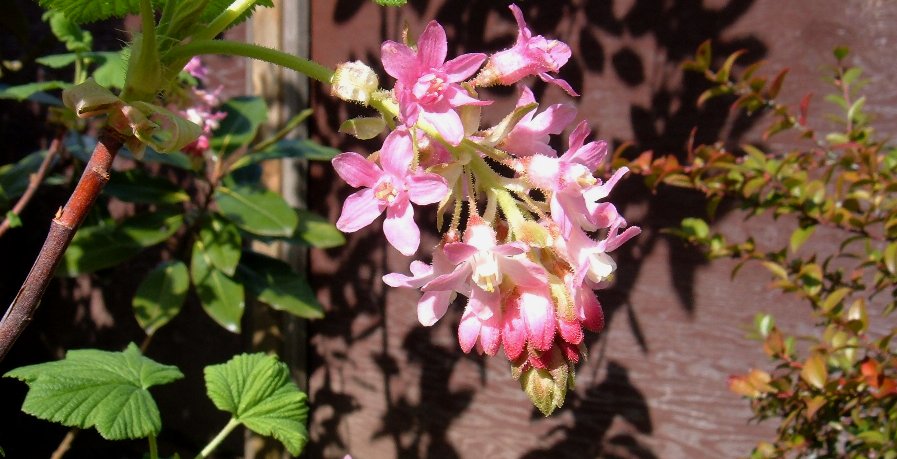 Also pictured: Magnolia grandiflora, evergreen huckleberry.