Sick Viburnums! Can't figure out what is wrong.
Very sad here, I hope someone can help me figure out what is wrong with these plants! I have two types of viburnums that are having problems.
The first is a Korean Spice Viburnum. I have two of these, each situated right smack in the center of my foundation planting between two windows on each side of my front door (typical colonial style house). They were planted probably 8 years ago and have been wonderful ever since. Until now. See the first 3 pictures. I can't tell if this is an insect (can't see any evidence) or disease. I'm worried I may have to replace them, poor guys. Then I have to wonder what to replace them with.
The second are two Wentworth viburnums planted at the tree line where my lawn ends. Second 3 pictures. They look like they are being decimated by some sort of insect.
If anyone has an idea what might be going on I'd really appreciate it.
(note... doing my best posting pictures, it seems I can only do one each post, so I'll post each separately)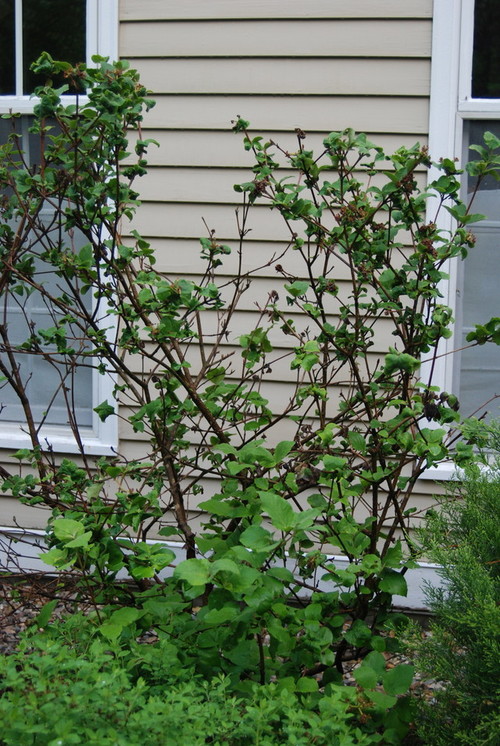 This post was edited by ErikaO70 on Wed, May 22, 13 at 7:05