overwintering large containers on deck
daphnexduck
(Z8 Tacoma, WA)
March 3, 2014
I'm planning an overhaul of my south facing very large deck. I'd like to plant some evergreens on it for year round interest (supplimented with colorful annuals in the summer).
For the evergreens, I will use large containers but how big and what type of plant and container is best? I'm concerned about low temperature damage in the winter.
I'll have to leave the large containers on the deck. How can I protect them there? What can I put over them or around them? I've lived in Tacoma for almost 25 years and I've only seen temps here stay below 25F a few times, and only for a few days. How well do plants in large containers survive these cold snaps, with and without additional protection?
Daphne in Tacoma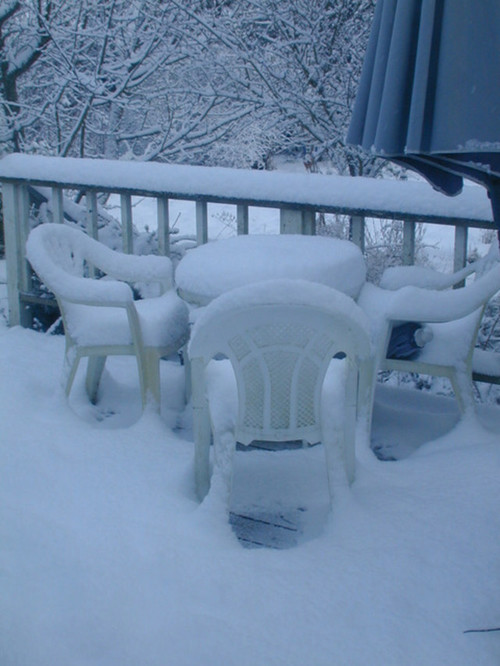 This post was edited by daphnexduck on Mon, Mar 3, 14 at 18:39