Here's what's blooming this week...
Lots going on! Though I SWEAR I have more in my garden than purple lol...I think i'll have to do some editing (or additions) next year so I have more colors in the spring. Not pictured are Geranium St. Ola and spanish bluebells...camera died lol.
Alliums have gotten much bigger...though 2 of the 4 I planted are really stunted. They'll be better next year, right? Poppies near them are coming along...Baptisia in the background, calamintha nepetiodes (sp) in the front of the beds.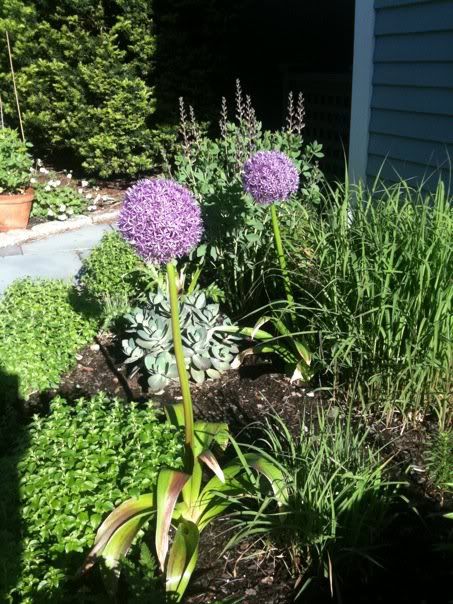 The baptisia: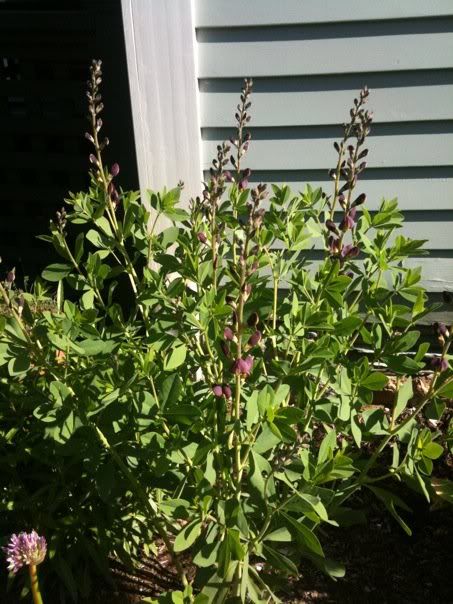 view from garden entrance - topiaries from Haskell's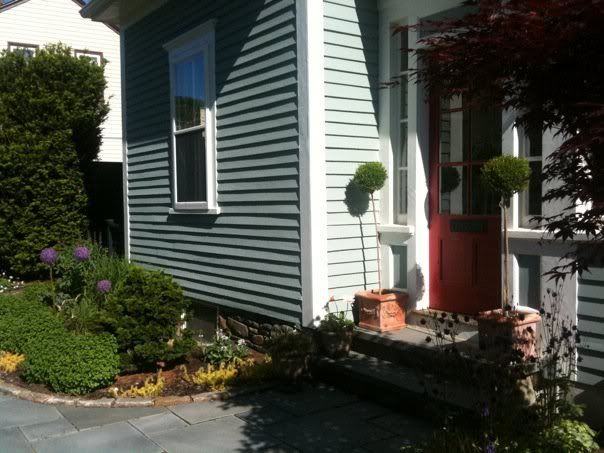 Azalea Klondike...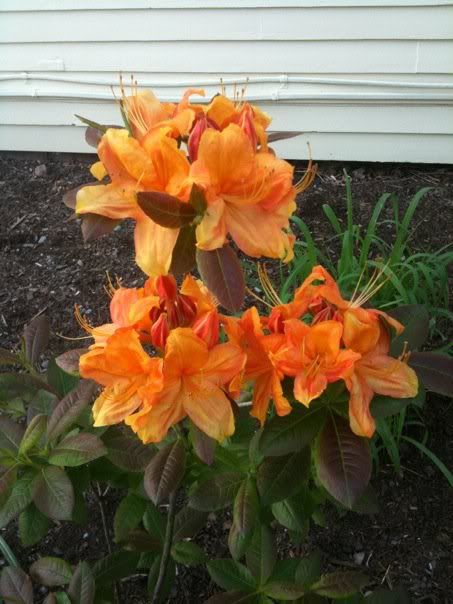 I've never grown azaleas. I love the color of these blooms but am wondering how long I can expect to wait for these to be more shrublike? right now they're sort of tall and skinny and only bloom at the top. Not crazy about them. But I do love the flowers and will be patient. ;-)
another type of allium, forget what kind, growing on either side of the arbor at the entrance to the garden. What is something small (there is limited space there) I can plant with it to help disguise the foliage?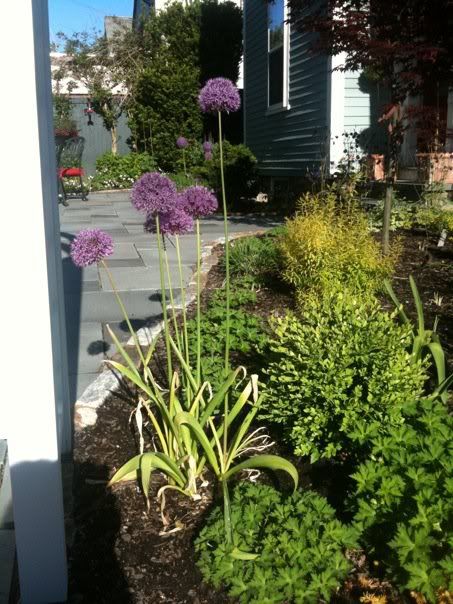 That's it for now!