What's blooming today..
I went away for a few days and came home to lots of new flowers! The daffs are finally done, my spanish bluebells are just starting, and the azaleas might pop any second. Everything blooming is purple! I swear I have other colors in my garden. haha.
Aquilegia Leprechaun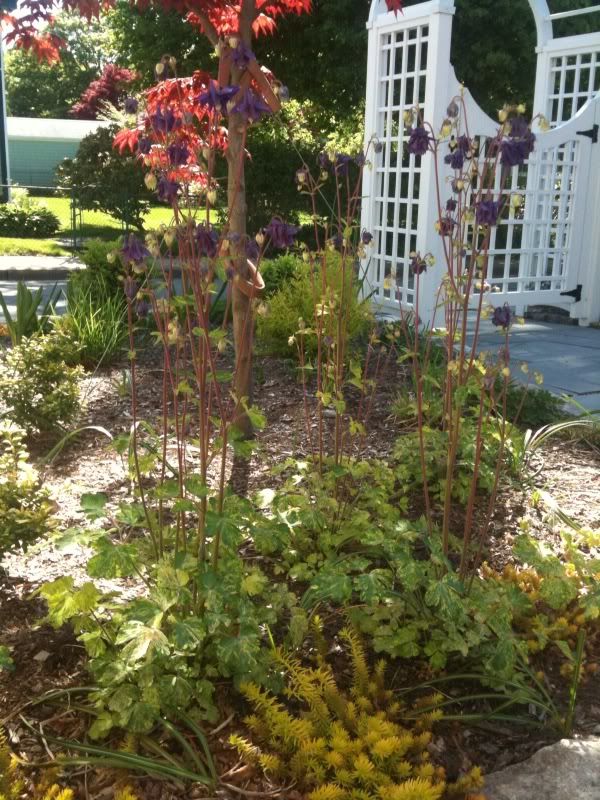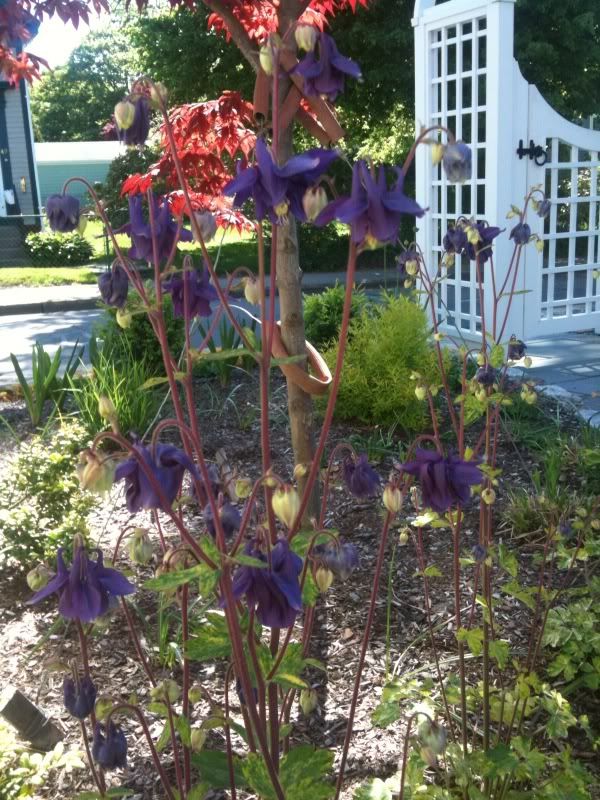 Clematis alpina "bettina"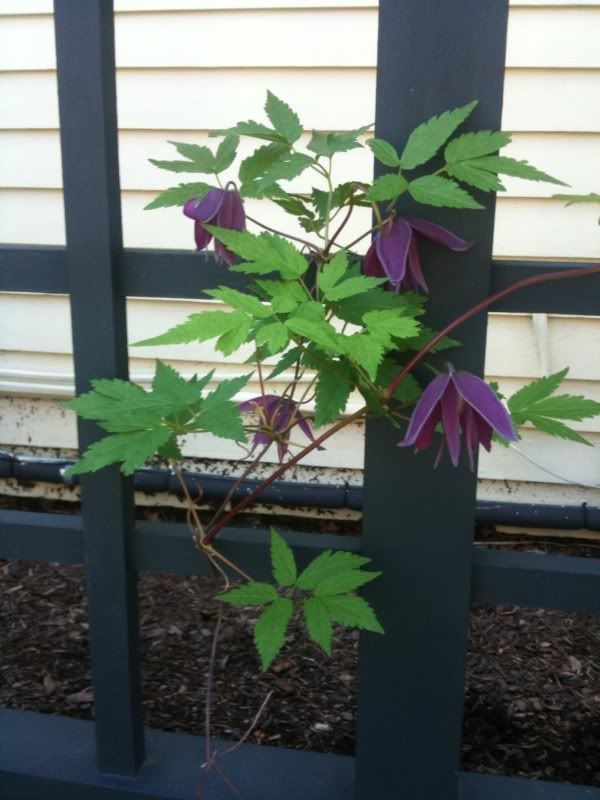 Globemaster allium...still nothing from the poppies though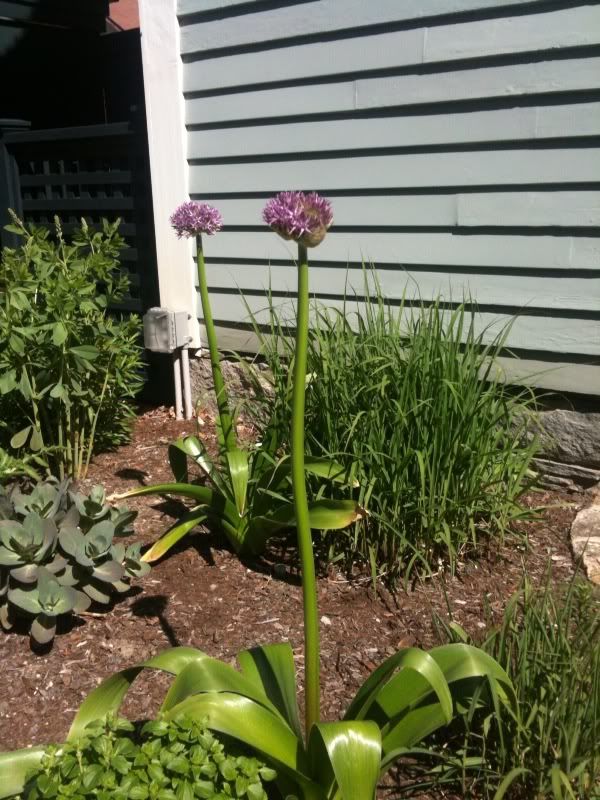 this guy looks pretty stunted...better luck next year?