Incredible "Invincible"
bchosta 8b west coast canada
August 3, 2014
This is one of the most reliable hostas that I grow.
Originally purchased several years ago, it increased very rapidly, so I was able to divide it to place it in mirror clusters, located in the corners of my back deck (along with Fire and Ice and Great Expectations). Although, the arrangements of pots that I put together change from month to month, year to year - this particular grouping has remained consistent.
2013:

2014: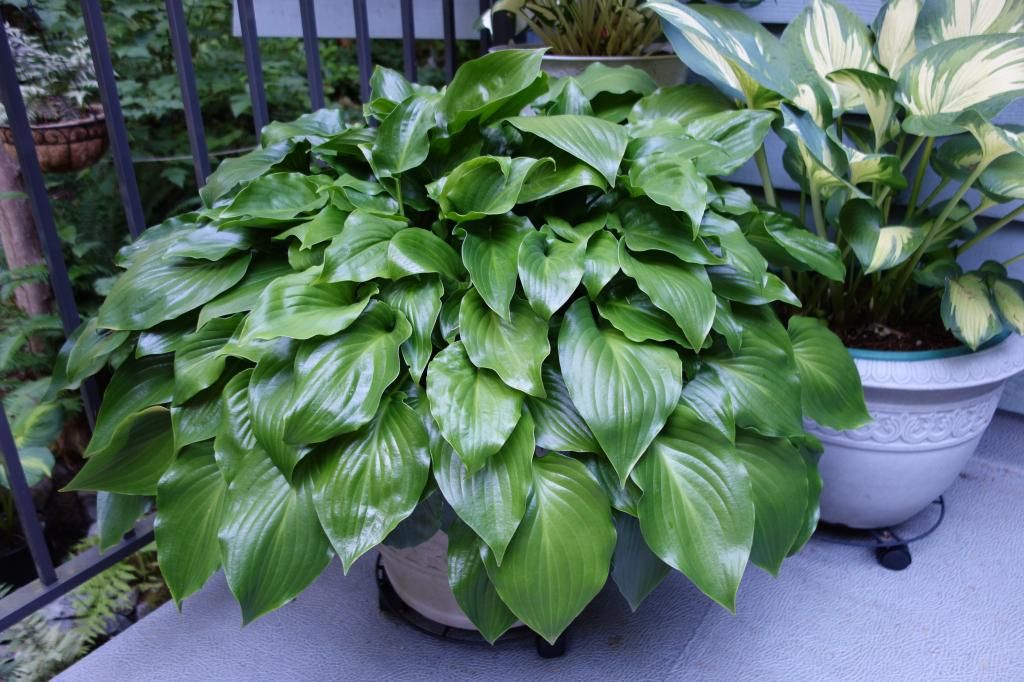 Unfailingly steadfast for me, this shiny, strong growing hosta is definitely a super stalwart in my garden!