Pine Beetle on the Cape ?!? pics
Hi Kids,
Well, I have heard about this pest/issue on the local level...local being within the town of Brewster on Cape Cod...but nothing from any other 'official' source. I have been told that several people in our area have had dead Pine trees removed from their lots only to find out that the trees died from an infestation of the Pine Beetle. I checkd the Pitch Pine on our lot and have two trees that I am concerned about. I have called the experts who will be here on Monday for an evaluation. I admit to being in a bit of a panic.
I have taken some pictures of the trees I am most worried about and thought I would post them here. I'll also post them over on the Tree forum. So, what do you think...? Do we have a problem? Pine Beetle or something else? Any thoughts/experience?
Here, you can see this brownish clump of pitch that has formed on the outside of the tree.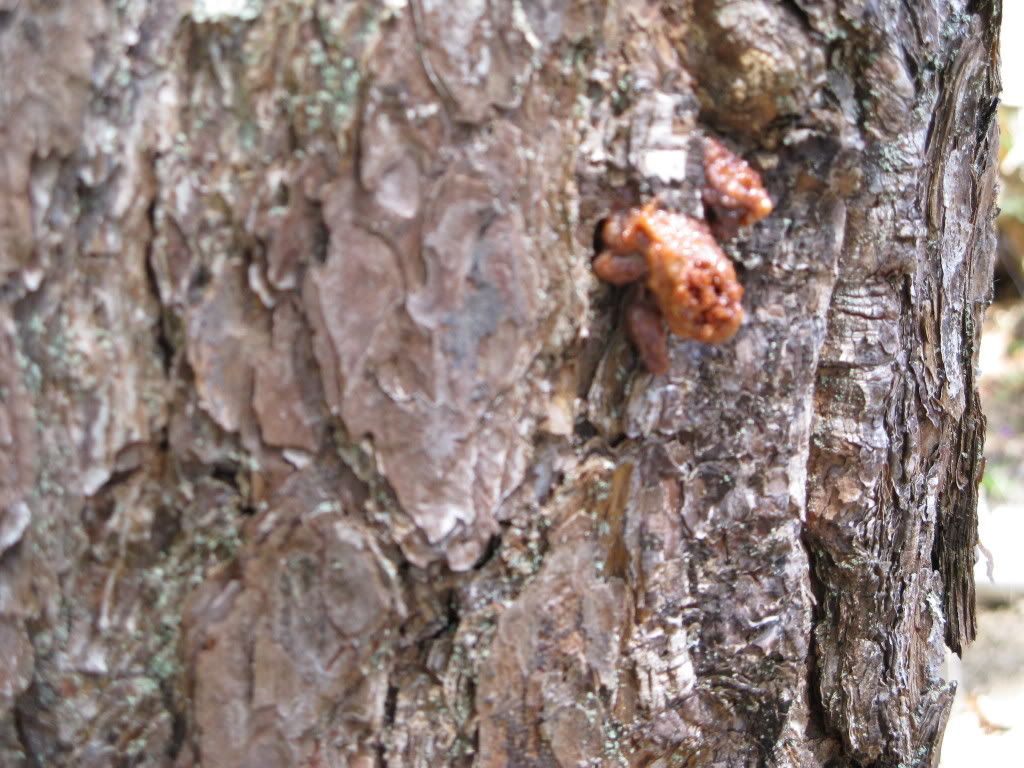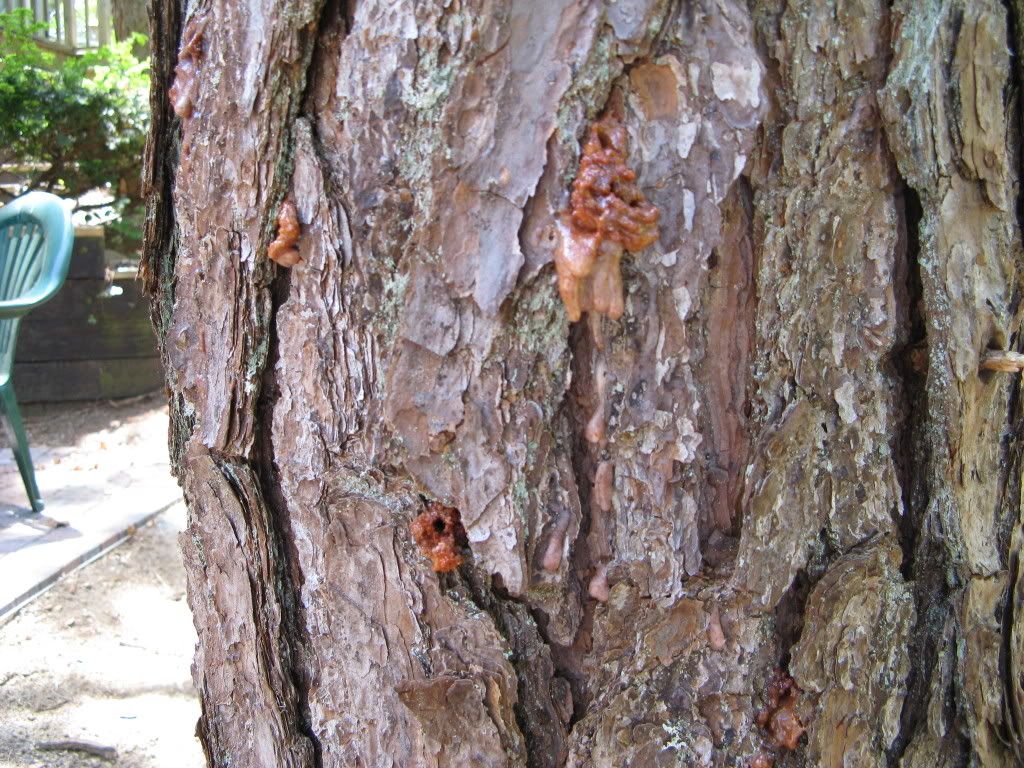 Some have this milky pitch 'flowing'.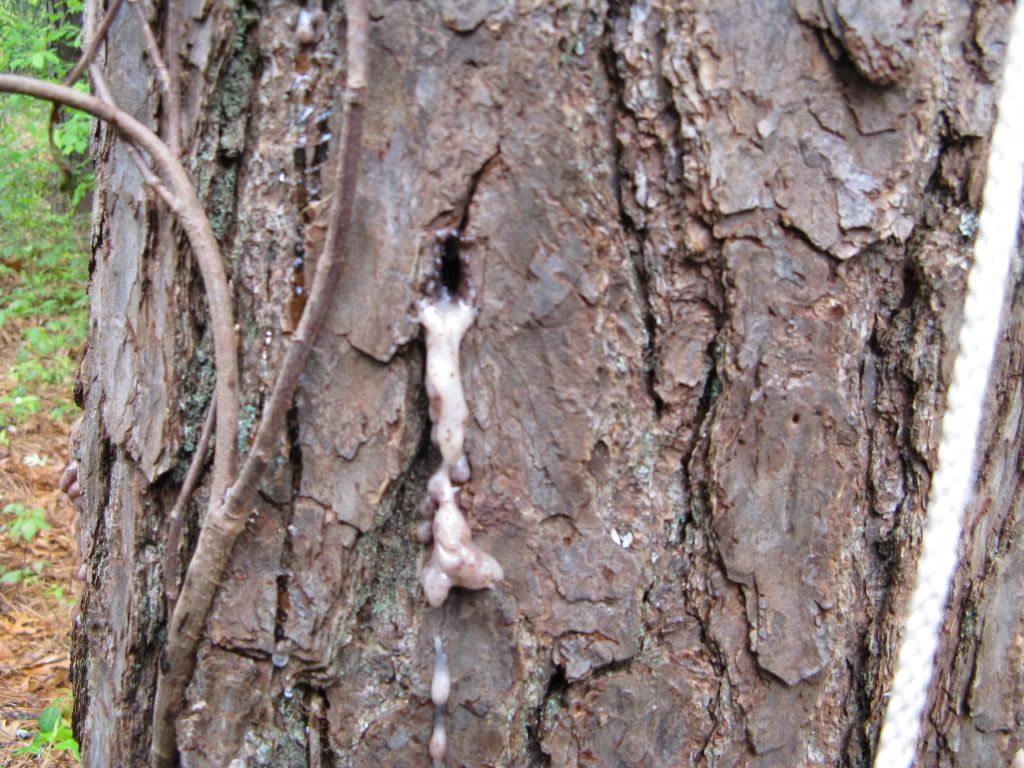 One more...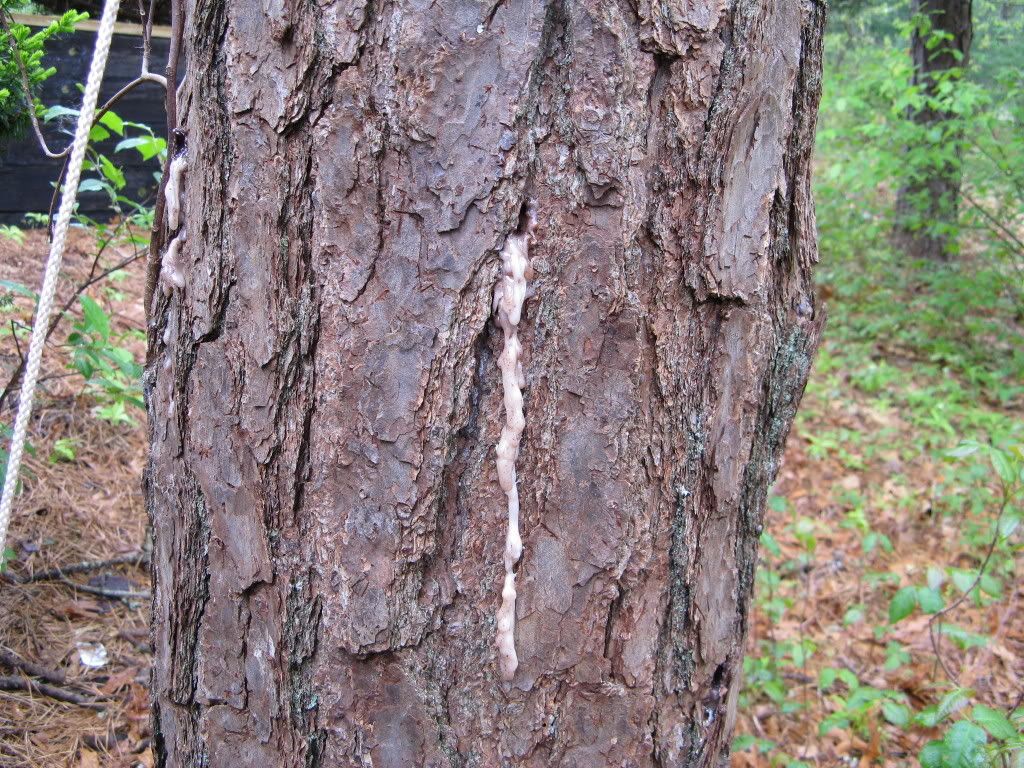 Thanks for looking and for any help/advice.
sooey