Pdx under tree cover?
changingitup
(8 PDX)
April 28, 2014
I live in portland and have a chemical free lawn. This year a broadleaf weed took over under my large boulevard trees. I am looking for thoughts on wether after digging up the weeds I should replant grass or add a ground cover. The ground is rather slanted and hilled around the trunk and it seems like any mulch would just slide off so I started thinking living ground cover but this is also in an area that I don't want to water often, we usually let our grass go dormant in the summer. This weekend I picked up some salal gaultheria, pictured below, thinking that would be nice but I'm not sure if I've really noticed it in a landscape before for this function, any experiences? Also, I didn't buy enough to cover thickly, and I'd need something to help with weed control while it grew in. My other thought was that I could use a succulent, also pictured below, which is shallow rooted and may also work to keep the soil from running off. Would mixing them be an option or do you think one would keep the other from growing? Any other low maintenance ideas? Thanks!
Ps. Do you know if the salal is shallow rooted? I can't dig very deep in that area before hitting root.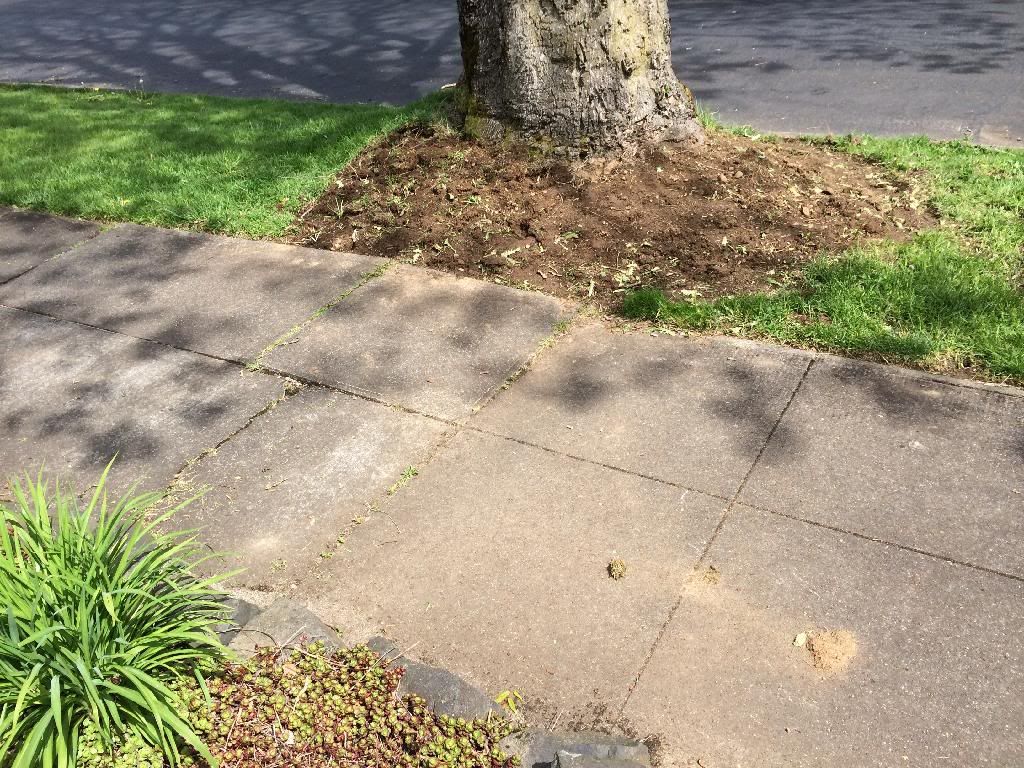 Salal gaultheria?