WOW! This order knocked my socks off!!
Harbor Lane Gardens ( Jim - iodithe) order came today and I was in awe of the contents.
I couldn't believe the size of the box to begin with.
This is what came out...almost look like golf clubs
Fragrant Fire Paradise Power....to get a size perspective, they are on a 4 foot deck container and almost take up the whole length

Paradise Joyce Regal Promenade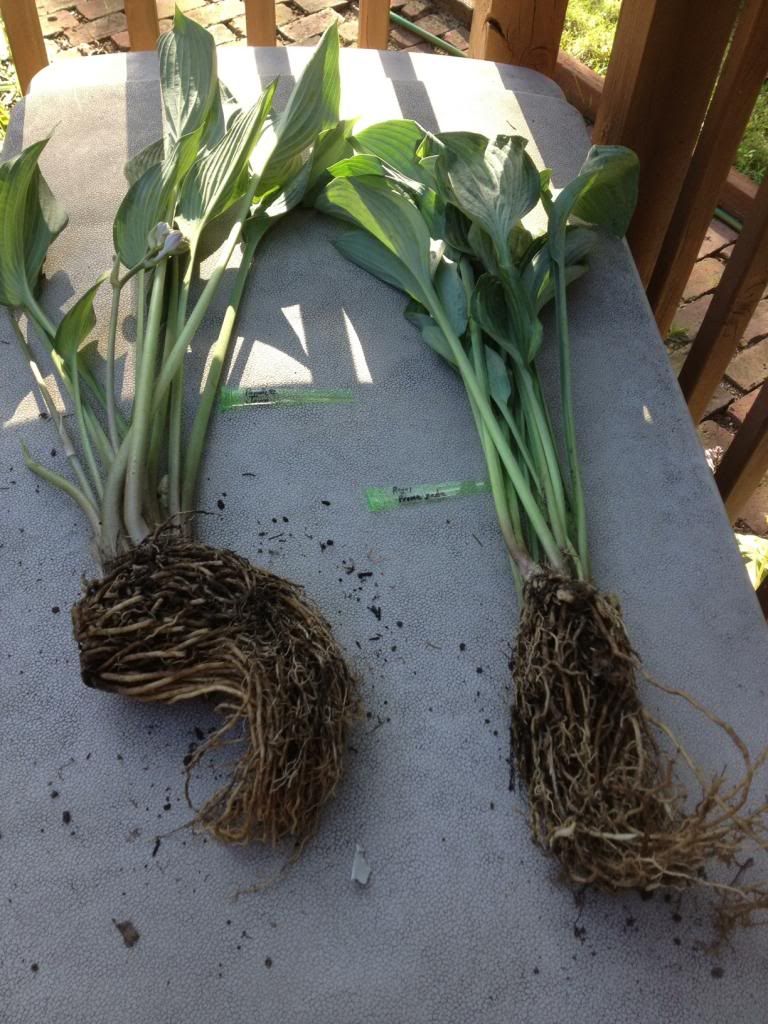 Had to run around and find containers big enough for the roots. Ended up borrowing two from my neighbor's grandchildren (....can you guess which ones?)

Beautiful streaking on RegalPromenade

I couldn't be happier with the Hosta. These pictures don't do them justice. The whole process with Jim was a pure pleasure.
Thanks Jim!