Cherry tree fell over - white stuff inside?
We live in Bellingham WA and have a cherry tree in our side yard. Not sure what kind it is. There are actually several trunks./branches coming up from the ground.
Saturday morning we came outside and discovered that a big - probably 20 foot - section had fallen over / broken off. At the base where it broke, inside you can see some white stuff. I don't know if it's fungus, mold, some type of rot? The rest of the tree seems solid. I'm wondering what would have caused this to happen. I'm attaching some photos.
Thanks so much for your help and for sharing your knowledge with me!
all best,
Denise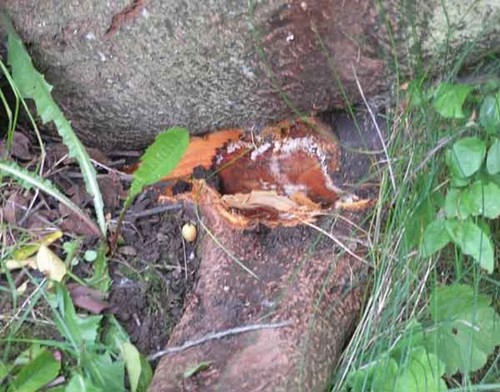 This post was edited by DeniseE on Mon, May 20, 13 at 13:14