Hostas are here! - Bridal Falls !!
jarih
(4 in Finland)
September 14, 2012
What a day, it was worth waiting. You have Hallson we have Jan van den Top and his Hostaworld. I took some photos, not very good but hostas are. Look at these massive root systems.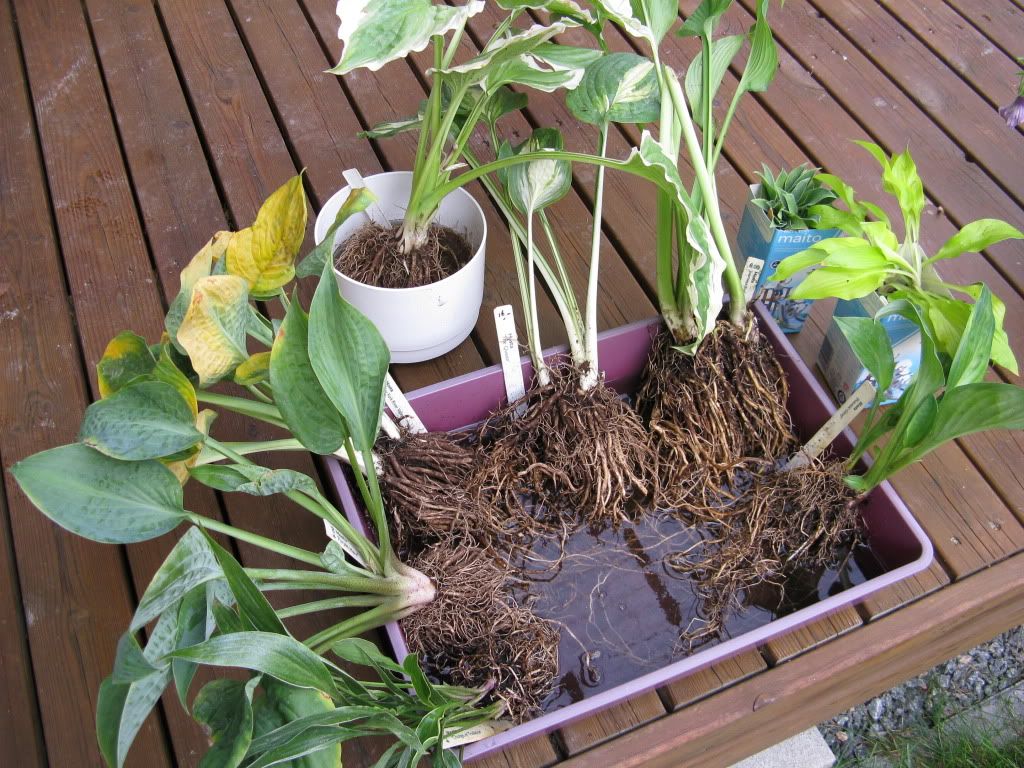 The hostas are from left down:
Change of Tradition
Purple Haze
Clear Fork River Valley
in white pot Bridal Falls
The Queen
Journey's End
in milk boxes Popo and Enduring Beacon
Potomac Glory
It is quite often here that I must order hostas according to pictures or sometimes there is only one picture available.I have had disappointings and nice surprices. This Garden Web is now my major source to get information I want. Journey's End is one of these I was convinced by you folks here. Bridal Falls in one I could found only one picture. I took a change. Now I have it and I am very pleased, happy, enthusiastic... If this will be as good grower as Niagara Falls and War Paint - this willl be TOP 5 in my garden.
Here it is.
There was room for this beauty.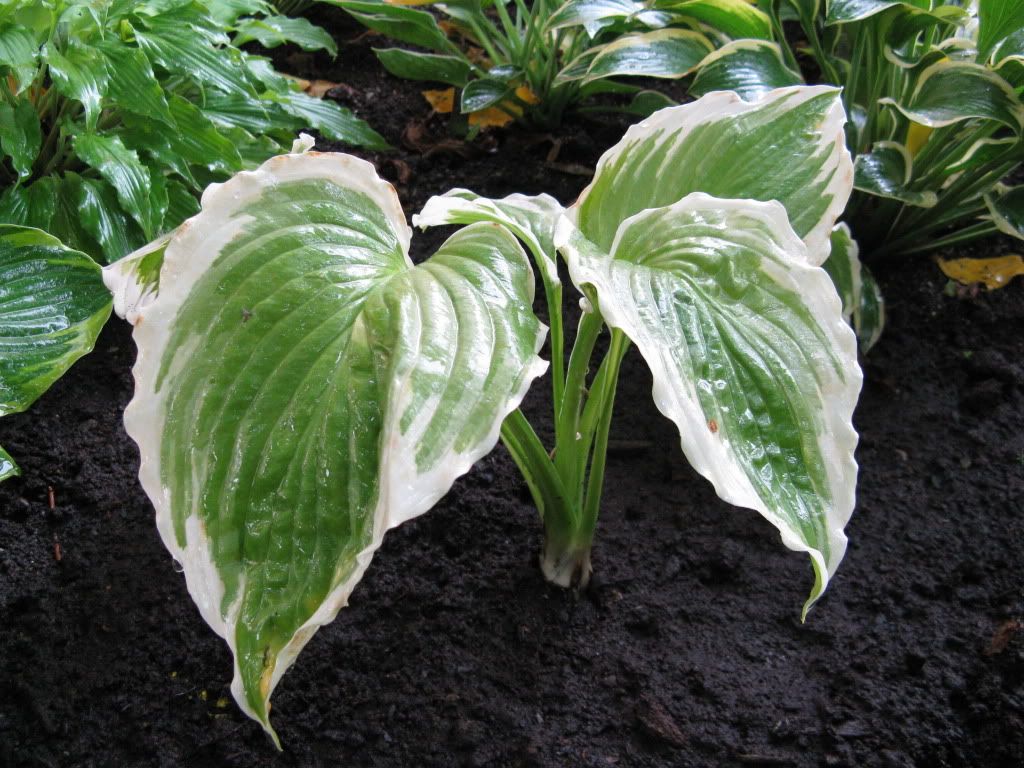 Have a nice weekend and fall!