Have you seen this vine before?
bluesunflower
(WA 7)
June 8, 2009
Can anyone help identify this vine? I live about 30 min. east of Seattle on a mountain about 1,000ft up. This vine is growing in what would be considered a wild location. The property lots are large, with 6 acres being the smallest, so neighbors are an unlikely source. It is growing up a fir tree at the edge of old growth forest. It would have a north-west exposure.
Ok, that should be way more information than anyone wanted. Does anyone have any ideas on what it is?
Oh, and the flowers do not have a scent so far. No one was brave enough to taste it though, even on a double dog dare. ;-)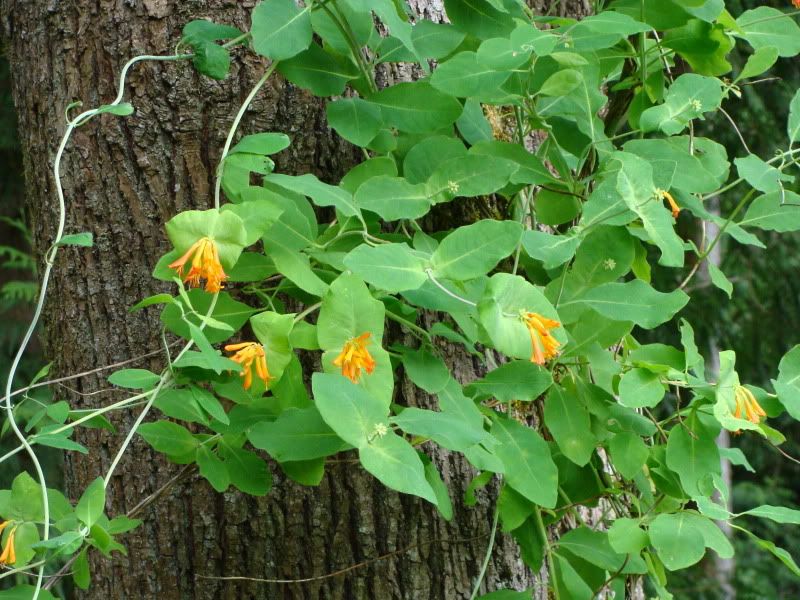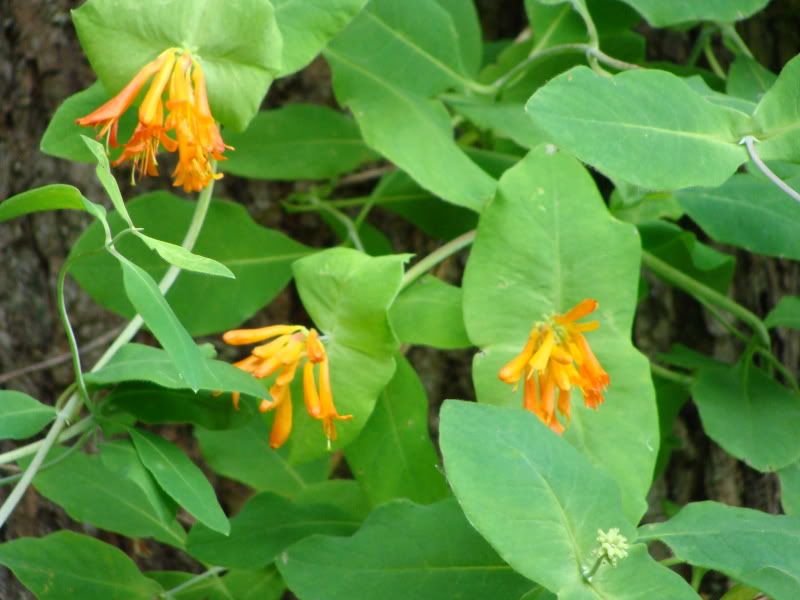 Thank you for any help you can give.
P.S. I have posted this in the "name that plant" forum but thought you all might have seen it before since this is our region.