Complete lawn renovation
So, this is my first post, but I have been lurking, learning, and generally enjoying this site for a while. I figured I should share my current project as an introduction. Here is the weedy lumpy mess that was my backyard.

First I built a mini-mancave.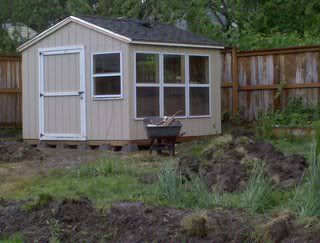 I then cut in new beds which are all kitchen garden and put in the short retaining wall.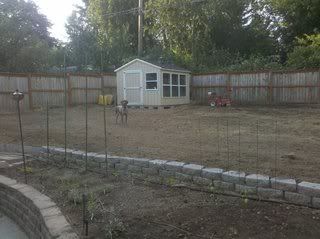 Now I'm in the process of prepping the lawn for sod/fruit trees. I'm looking for tree species recommendations that will do well in Portland. At a minimum I am putting in two apples and two pears, but I am also thinking about a couple peaches.