Macmex--sweet potato
slowpoke_gardener
March 15, 2013
I have some sweet potatoes that I grow as an ornamental ground cover. They taste more like an Irish potato than a sweet potato. They keep very well and bloom almost all summer.
I will post a picture of what they look like. Your bees may like them, they might serve as food as well. My wife does not like them but I have eaten them raw.
I will be glad to send you some just to say thanks for the onions you sent me, if your interested.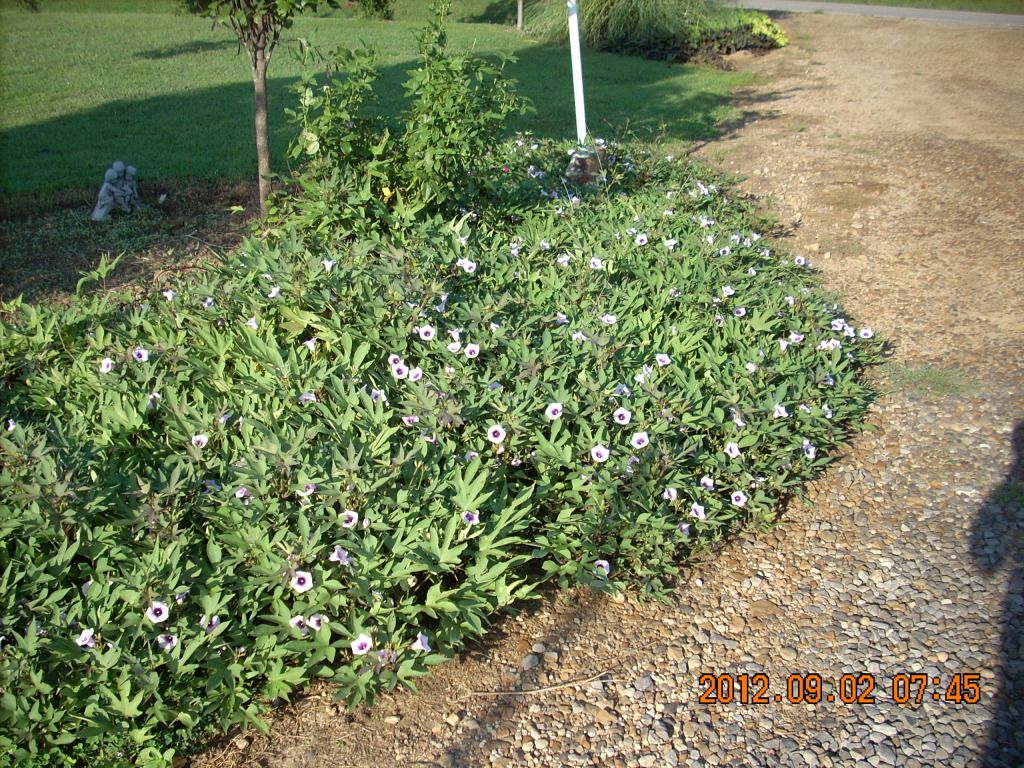 How they look after laying on our bedroom floor since late Sept.