Dwarf Hardy Hibiscus
narcnh
(z5nh)
August 23, 2006
This spring I ordered a foursome of dwarf hardy hibiscus from QVC. These were intended to go in front of the new addition I was adding to the house. The construction took longer than anticipated as we tweaked things, eventually adding a two-level deck in front of the addition. During that time the hibiscus (along with three Endless Summer hydrangeas) stayed in small pots in the yard, baking in the sun, and generally being abused. I finally planted them in mid-July.
They are all starting to flower. Essentially each plant has a new flower every couple of days. HereÂs a pic of one.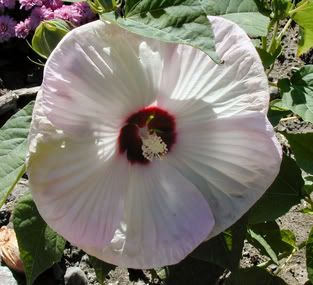 To give you the scale of the size of the flower to the size of the plant, hereÂs a shot of the little garden that it is in. This garden still needs to be finished off with mulch and some spreaders and looks pretty raw, but you can see the size of the plant relative to everything else.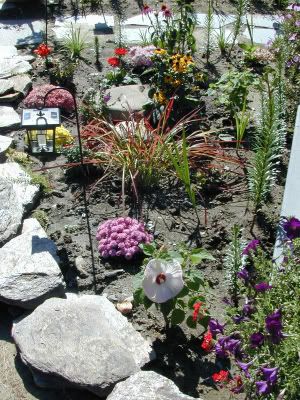 IÂm really hoping that they make it through the winter, since the color to size ratio canÂt be beat.
narcnh