Eucryphia Report for 2011
larry_gene
September 12, 2011
The Cult of the Eucryphians is small (there may be 2 or 3 of us on this forum), but they deserve an annual report:
This is the first year all three of my varieties bloomed profusely, with some overlap in the bloom period.
milliganii x lucida (two plants), planted 2002, height 11 feet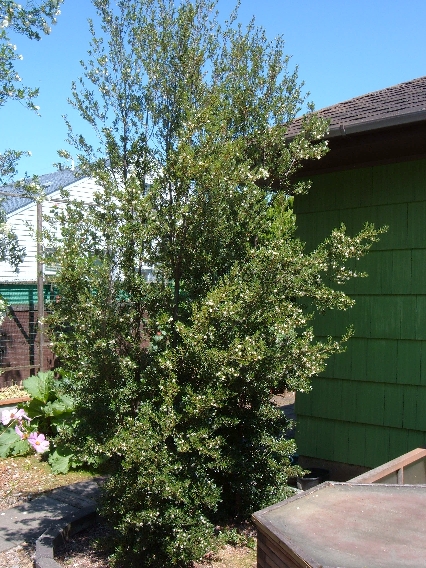 ...blossom close-up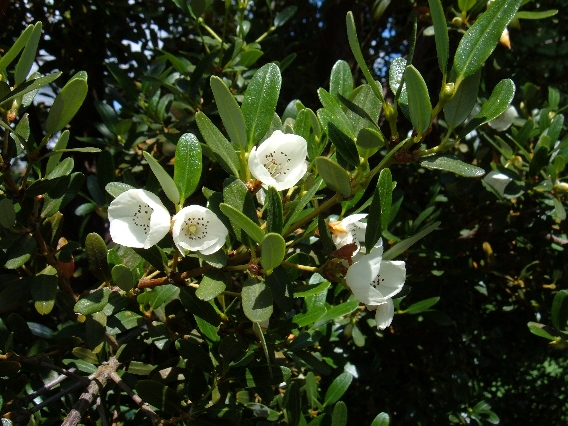 lucida "Pink Cloud", planted 2000, height 15 feet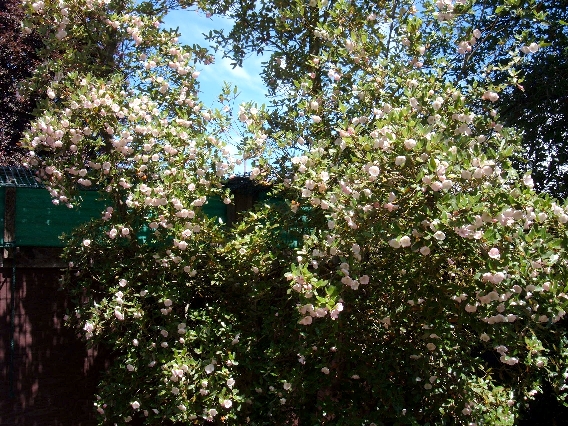 ...blossom close-up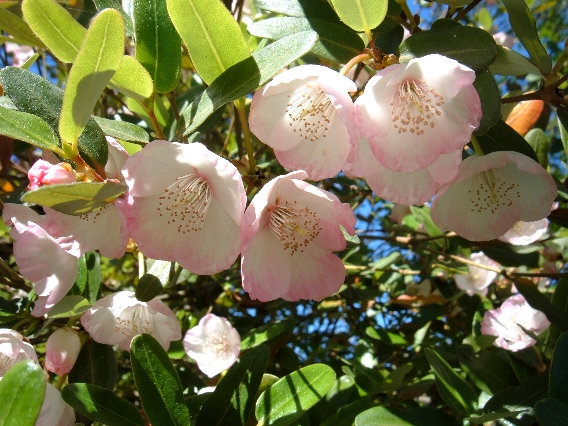 intermedia "Rostrevor", planted 1992, height over 25 feet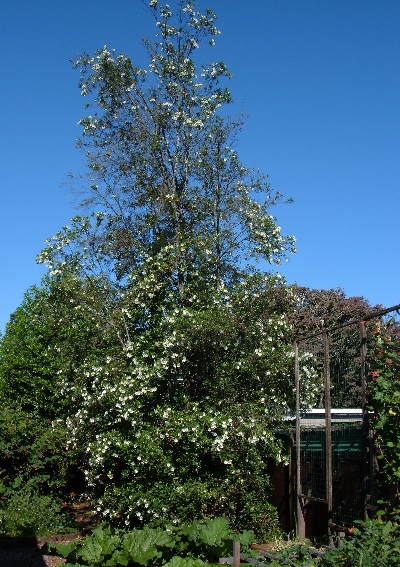 ...blossom close-up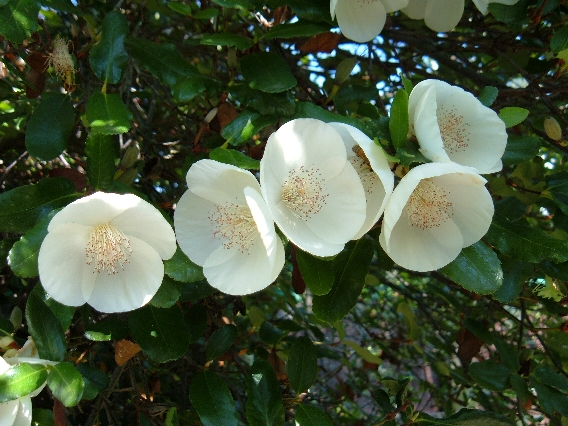 ------------------
I have another Rostrevor that blooms sparingly, but has achieved a height of 37 feet (measured by shadow comparison).
All three varieties attracted bees this year, as the quantity of blossoms was ample and the local bee population increased.