The Benedict Medal AOM 2011 - #2 Silver Bay
Steve Massachusetts Zone 5b
November 3, 2012
Here's a great Hosta that won't be a HOTY for many years to come, if at all. Silver Bay is a Don Dean introduction, and you may have heard that Don's blues are considered outstanding. Silver Bay is one of his best.
Here is mine, a two year old plant. Picture taken in June.
A medium sized blue plant with excellent texture and rugosity in the leaves, Silver Bay is one of the bluest plants in the garden. It's been registered since 1999 and it's available at reasonable prices at Hallson, Naylor and Made in the Shade. I'm curious as to how many forum members grow it.
Here's one from a 2011 convention garden.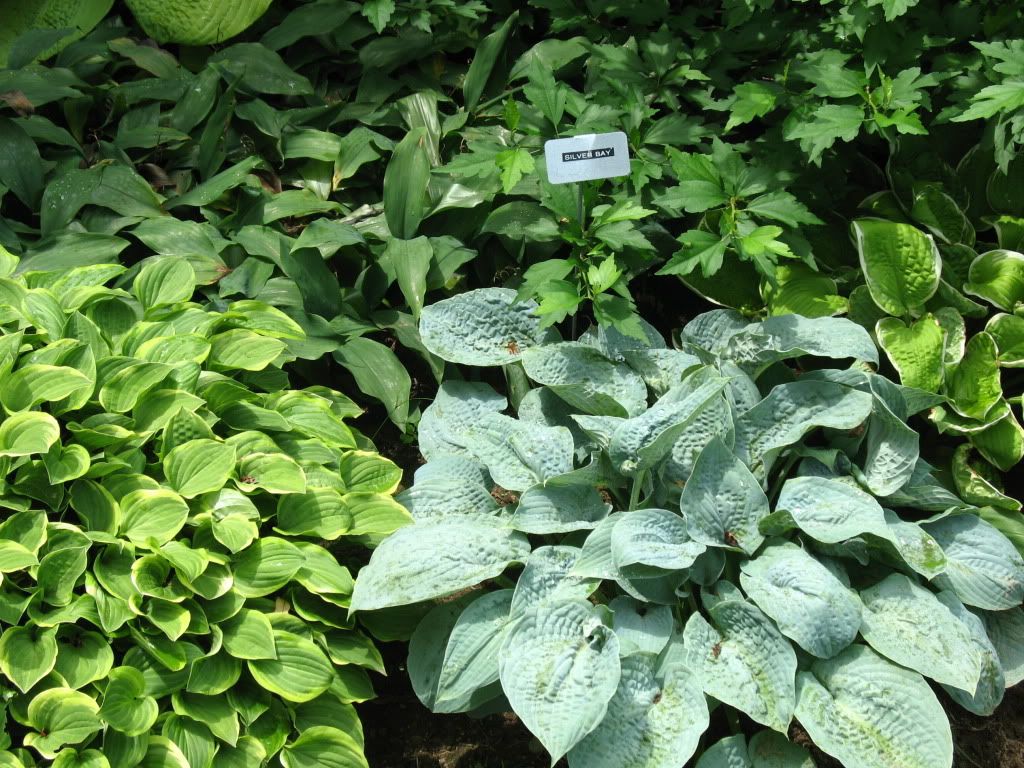 Show em if you got em.
Steve