Liberty will win over a Hosta 'fence sitter' ?
rouge21_gw
(5)
November 8, 2012
I feel I am a bit in the lions den with this my first post to this forum (now that I think of it maybe I have posted once or twice earlier?).
Anyways I must come clean in that hostas are not really my 'thing'. But I do have a few scattered around my property
- a couple of "First Frost"
- a couple of "June"
- a "Grand Prize"
Now late this fall I did some of the basic work starting a new corner garden which has a significant shade aspect and compettion from neighbouring trees (see below).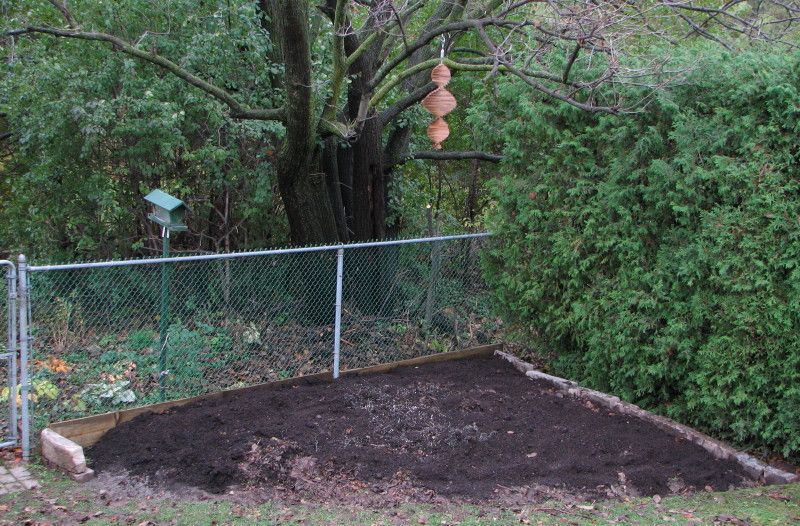 And so with all this shade I feel I need to revisit the use of the hosta.
From the pictures I have seen "Liberty" looks like the hosta for non-hosta lovers. Does that make sense?
And so to this end I was thinking of planting 3 equally spaced "Liberty" on the front border arc with some
all season flowering plant in between and on either side of these "Liberty". (I would like this to be some shade impatiens but this will likely not be feasible given my experience with "downy mildew" this past summer.)
(In the very back corner I am thinking of putting a Eleutherococcus [Acanthopanax] sieboldianus 'Variegatus' shrub. And so there is still an arc between it and the "Liberty"...maybe some "Ligularia"?)
What do you think of my use of "Liberty" in this garden?
Of course I am open to any suggestions.