Feijoa potential in PNW
larry_gene
November 6, 2012
There was interest from Brady about the recent mention of a fruiting feijoa. My plant has been in the ground nearly 20 years. It has fruited reliably for at least 15 years, although late bloom caused by a cold spring and early hard freezes by mid-December can greatly reduce the edible fruit count. All pictures below were taken in 2012.
The bush was blooming heavily by early July, a good sign. I think California fruit is already well-formed by that time.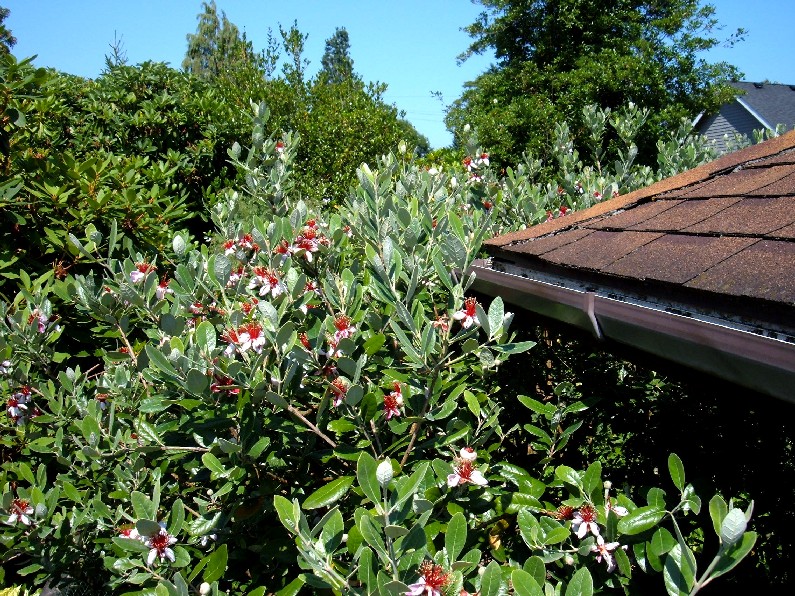 Larger fruits on this plant are two ounces, somewhat small for feijoa. They fill out here in October and ripen in November.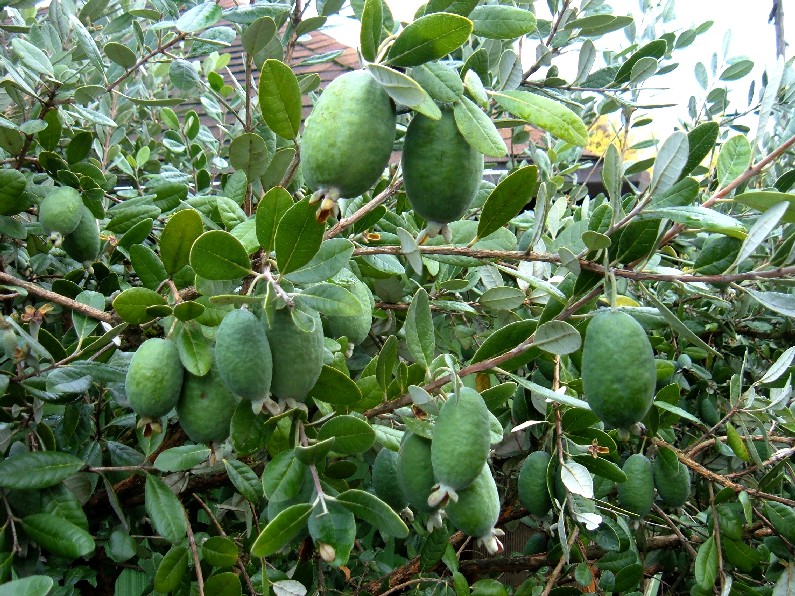 Growth above the house gutter represents two growing seasons and will be pruned off after the 2012 harvest.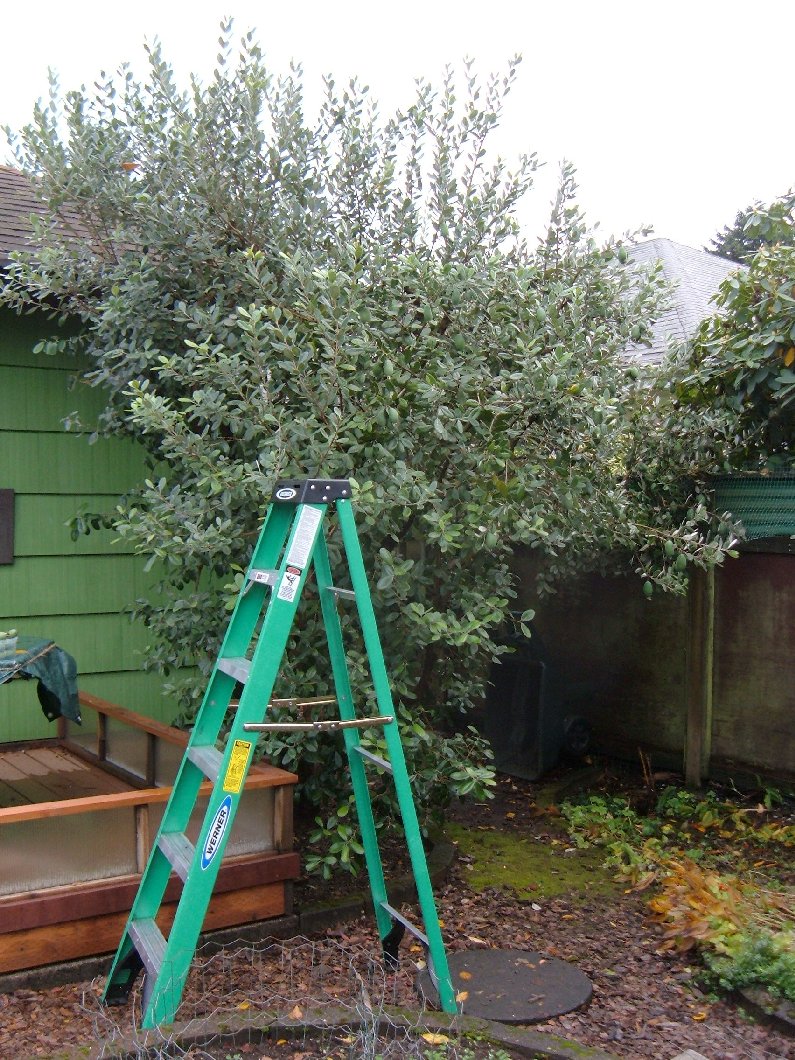 I've seen a dozen or more other feijoa plants around Portland and all have been much smaller and slow-growing with sharply-angled branching. Only two plants were well-fruited, and they were six feet apart. I've never read favorable reports from up north.