More from Orchidnick.
jane__ny
(9-10)
May 9, 2013
Photos posted by orchidnick z9Ca
Leptotes bicolor. Just posted this to show you that I can grow ordinary stuff also. They come Brazil, Argentina and Paraguay, I grow it outside with no special care.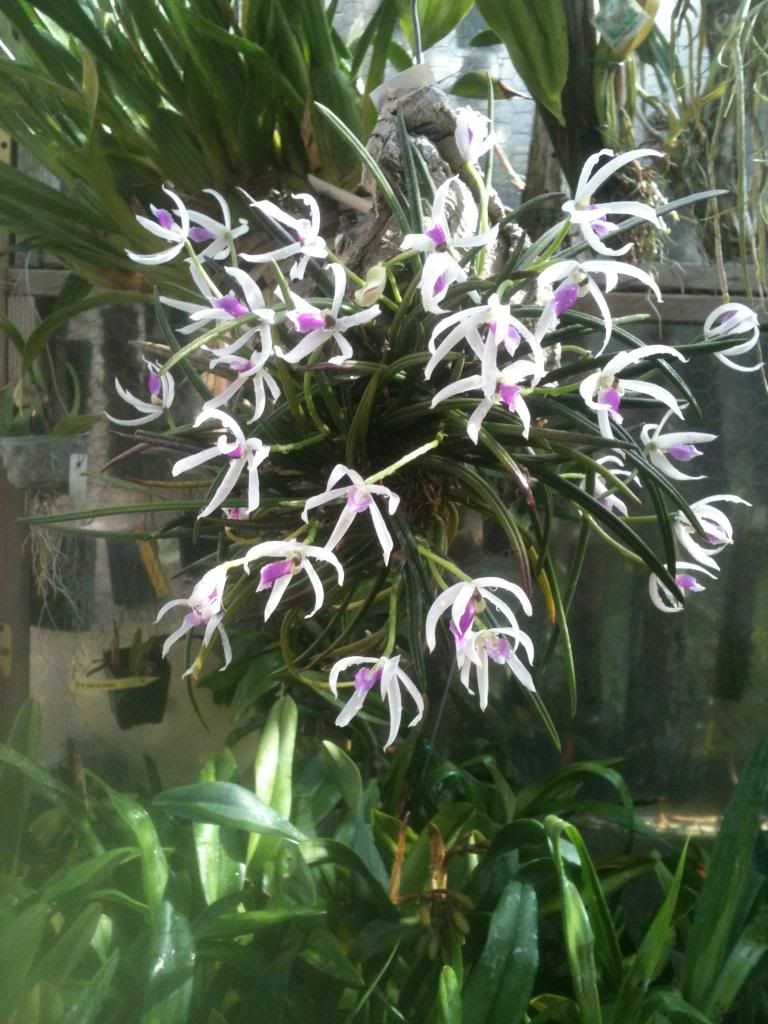 Cypripedium kentuckiense- one of the larger ones, the pouch is the size of a small chicken egg. It has the largest pouch of the plants in this genus. one or two hybrids get bigger. C. kentuckiense is found in a large swathe through the central portion of the United States including Texas, Mississippi, Kentucky, Ohio, Missouri, Arkansans, Oklahoma, Lousiana and Tennessee. Second year bloom for this plant, full adults can reach 70 cm in height. A stately plant.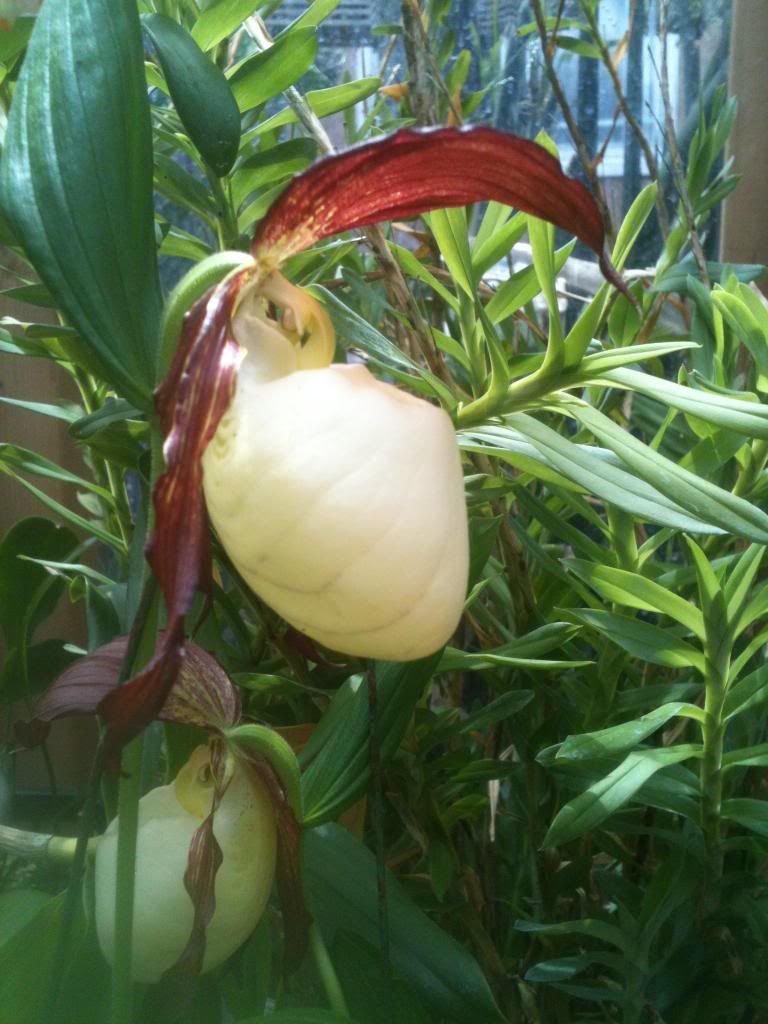 Cypripedium Baerbel Schmidt (macranthos x montanum)
one of the smaller Cyps, the flower is about 1" x 1".