How far/close should the shrubs to the house foundation?
greendale
(6B)
September 2, 2012
The builder put some shrubs in the front of our house, weigela, rhodo and emerald green arbor. I have replaced the emerald green arbor with pieris. And moved the arbor to my sideyard. Thought the arbor might grow too tall and too close to the foundation. Is the replacement a good idea? (see pictures, please ignore the mess around the shrubs). Normally how close a shrubs can be planted near the foundation to avoid root crack into foundation and insects?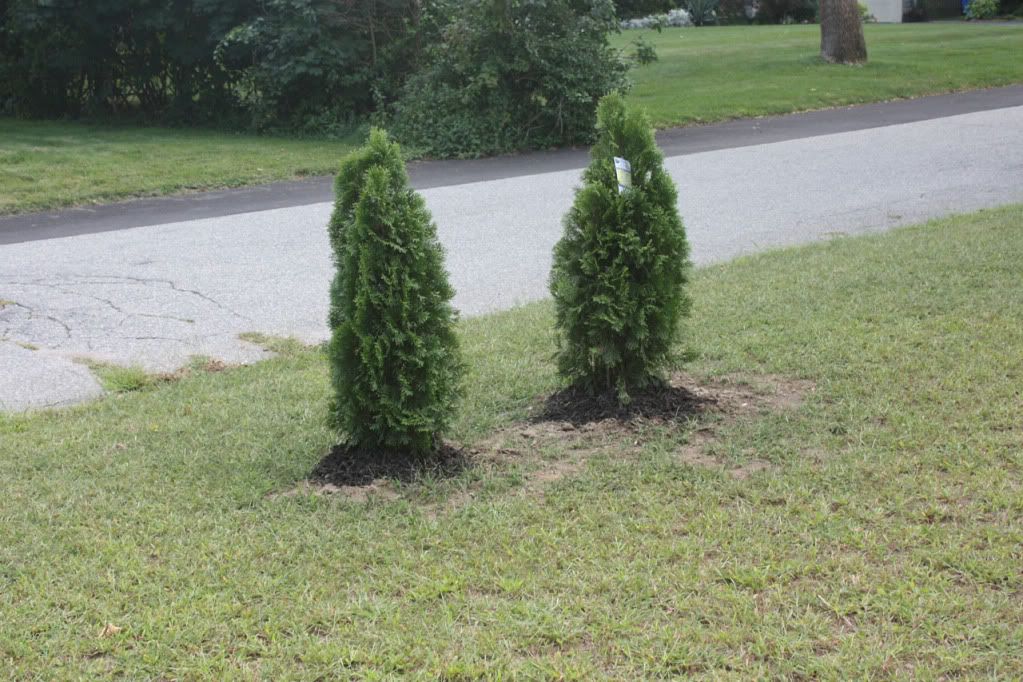 And two more questions:
The builder did put a lawn in, but now the lawn is full of crab grass, what is the best way to address this problem (kill the crab grass and plant new lawn)? To kill the crab grass do we have to use round up? Is there any organic way to do it. Also, out back yard is face west - are there any trees that are fast grow to give us shade soon?
Thanks a lot
Thanks