Is it always best to mulch?
slowpoke_gardener
April 21, 2014
I seldom mulch cole crops except close to harvest, and that is done to help keep the soil from splashing on them (wife hates gritty greens). This year I tried mulching some broccoli and cabbage before the last cold spell. The south garden I mulched and the north garden was not mulched. You can see the south garden was damaged much worse. There is at most 150' between these two gardens, neither one is protected in any way.
I think the mulch insulated the ground and did not let the much needed heat radiate up and protect the plants. (The tomato plants were planted today and were not exposed to the cold weather.)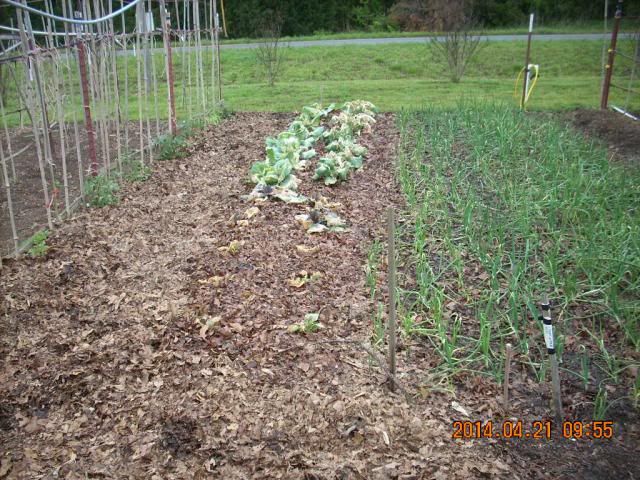 This is the north garden.