Lots of L
shade_tolerant
December 31, 2009
The letter L should take us on for awhile, so many L hostas, especially with the Lakeside ones.
Here are a couple to get us started.
First up is Lakeside Ripples, I love this hosta, it is big, I couldn't even get the whole thing so this is shot from the top. It is also tall with a beautiful sheen to the piecrust leaves, nothing likes to eat it either.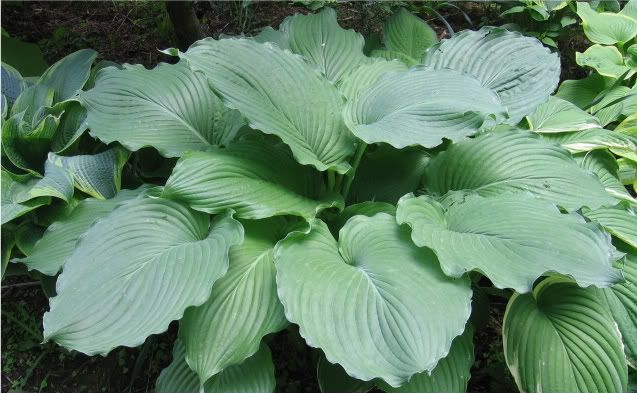 And Lemon Meringue, this one is a real honey, nice lemony color and white backs, what's not to love?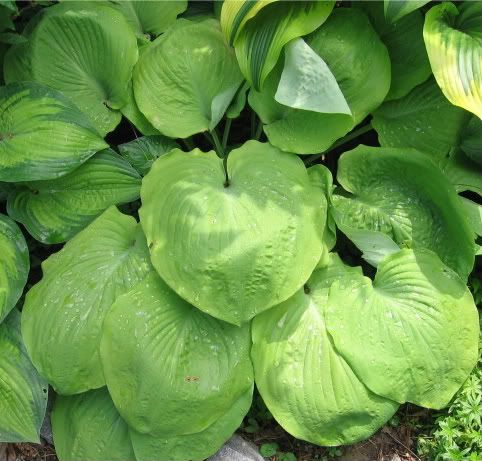 And a very Happy New Year to everybody!!