Asparagus Beetle
ilene_in_neok
April 23, 2009
At first I thought these critters were lady bug larvae as I've never seen them and I know they look a lot different than lady bugs. But my asparagus is looking all twisted and dry wherever these bugs are found. I looked them up and I found a description and picture of them, and yup, they're asparagus beetles.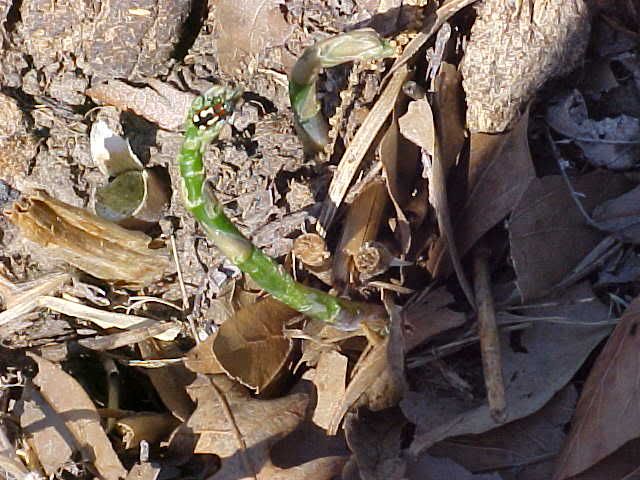 So now what do I do? I didn't clean up the asparagus bed as well as I should've this last fall because things were hectic and I guess this is the price I am paying. Is there anything organic I can do? Even though they have wings and are able to fly off, I've been able to squash the ones I see. I've cleaned out all the old dead shoots and debris now. But I understand there's probably larvae now under the surface. I'm keeping the shoots picked regularly and a website that I found said pick off all the berries but I'm not anywhere near having berries yet this year.
Is there anything else I can do right now?