Oncidium phymatochilum
tucker_sp
(Z4 MN)
June 24, 2013
Not a really good picture, as my decent camera has problems, and I used my phone. A very easy and enthusiastic grower. This is a first bloom, so the flower stalk is only a bit over 4 feet long.
Here is a closer view of the very spidery flowers - about 2 inches across.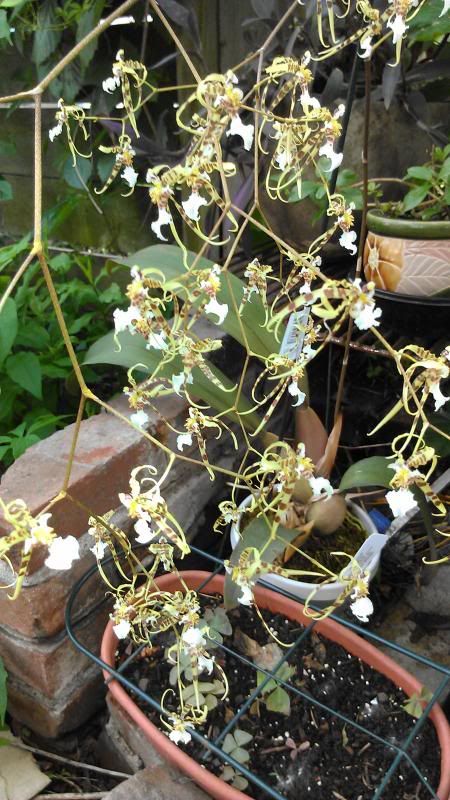 It's one that you don't see all that often - enjoy!
Tucker