today's harvest and pest id
Cynthiann
(7)
April 27, 2014
I harvested some spinach and Red Russian kale for green smoothies along with some radishes. This is my first time growing radishes and I don't care for eating them straight raw. Maybe I'll like them better cooked. Only radishes I've had before was kimchi radish but that's made with Korean radishes and I'm still waiting on the ones I'm growing to get bigger.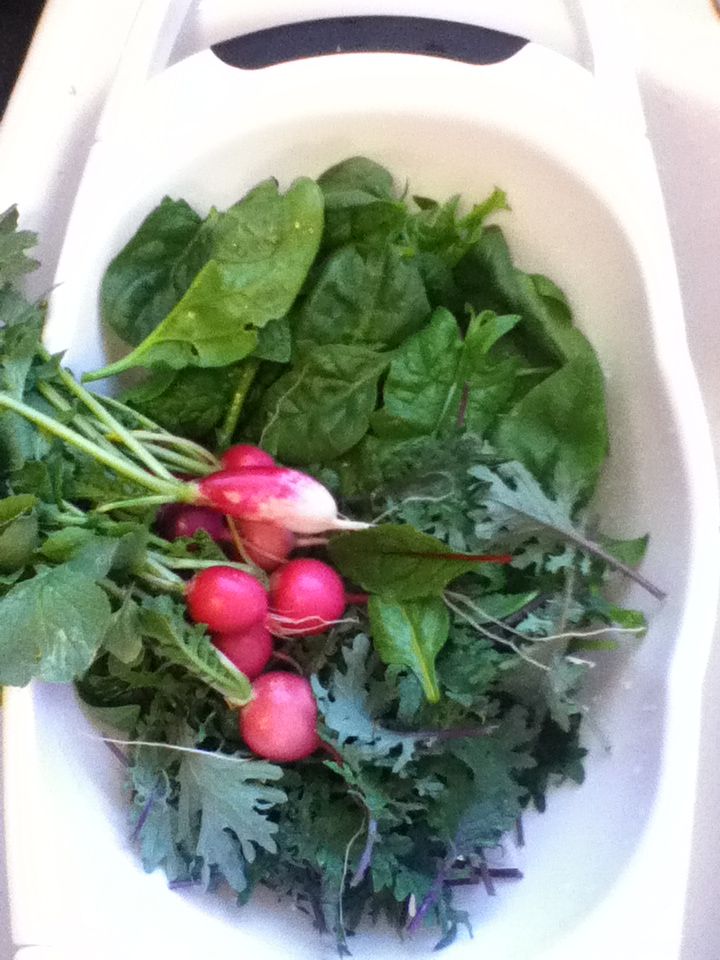 When harvesting I found some aphids on some of my kale but there was also some ladybugs there at work. I also found these caterpillars.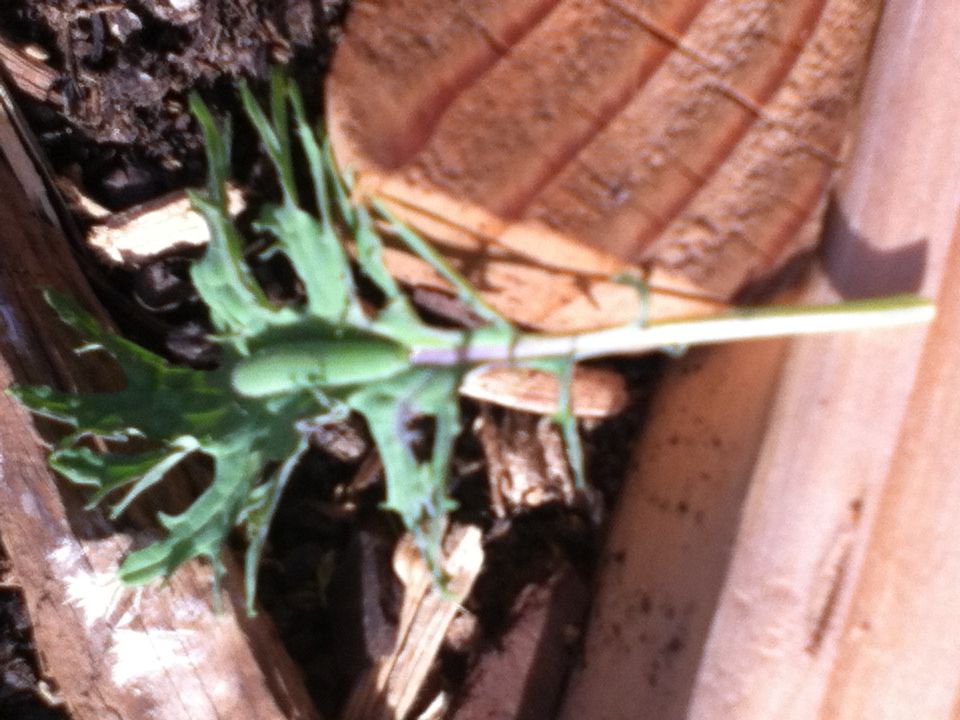 Is that a cabbage worm/looper? Is there a difference between a cabbage worm and a cabbage looper? Only time I seen them before is last spring when they bore right through my cabbage heads. Last year I was hesistant to spray anything on my cabbage but since didn't harvest any cabbage last year, I bought some bt this time which I just put on all my cole crops.
Here's a pic of my bed that I harvested the kale from. There's some tomato plants in there. I threw a bunch of seeds of different greens in there (kale, chard, spinach, lettuce and radish) so that they are a living mulch for the tomatoes. I got the idea from Dawn talking about it before. For now I have lots of baby greens for green smoothies. I plan to thin it out in a month and leave a few kale and chard plants and then mulch it with wood mulch.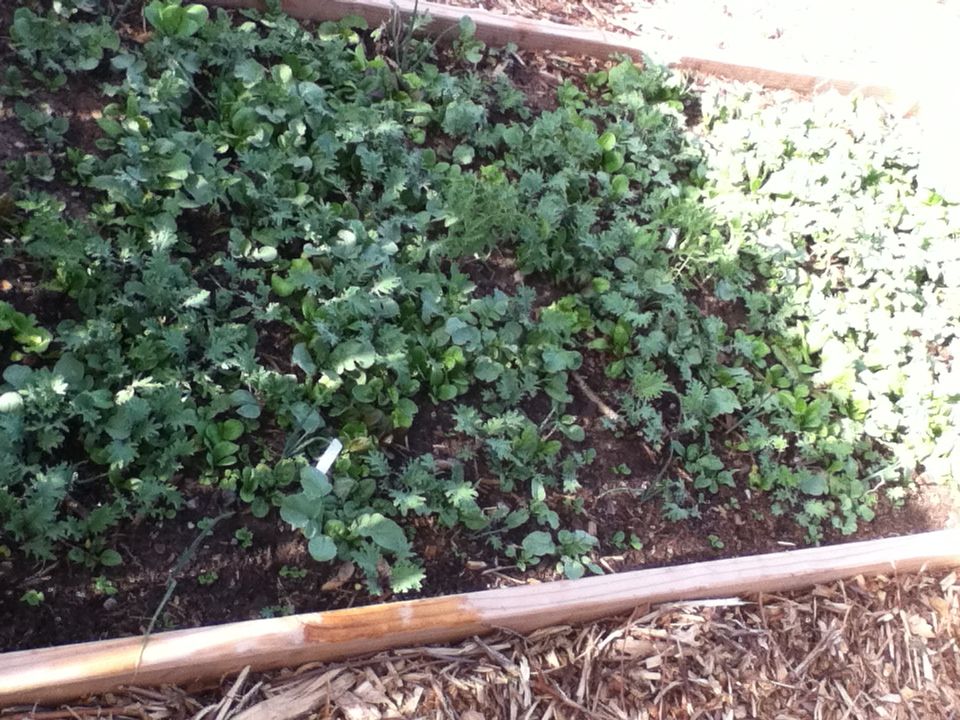 Cynthia